About the author
I founded Busy Bee Cleaning Service in 2004 in order to better serve my growing number of loyal clients that counted on me for their cleaning service needs.
As a team my husband and I created a name for ourselves in the cleaning industry. We started out as an independent cleaning service for high profile clients in Manhattan. It wasn't long before clients requested our services for their offices in Manhattan.
We now have over 9 years of commercial space cleaning experience.
Fatima Wiszniewski's Posts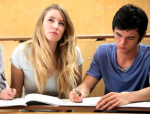 Even when you plan ahead, and make a cleaning schedule or checklist there always still seems to be  neglected cleaning tasks. When cleaning your own home, there are some areas you tend to leave so that you can clean them …
Posted in

cleaning task, Cleaning Tips, home cleaning, move out cleaning, neglected cleaning tasks, NYC cleaning, Office cleaning, spring cleaning, spring cleaning tips
Tagged

Business, cleaning, cleaning tasks, Cleaning Tips, Environment, filters, hairy situation, health, Household Wastewater Management, neglected, neglected cleaning task, neglected task, outdoor furniture cleaning, professional cleaning, Septic Tank, shower, tub, vents, Vents (musician), Wastewater, Water Resources
Comments Off

on Neglected Cleaning Tasks: Part 1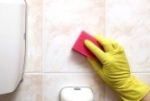 I know that we have had a couple of previous spring cleaning posts that I hope you enjoyed, but I hope you enjoy more spring cleaning tips even more! This is a direct conclusion to our last week's post of …
Posted in

cleaners, Cleaning Tips, Cleaning tutorials, home cleaning, NYC cleaning, self help, spring, spring cleaning, spring cleaning tips
Tagged

ammonia solution, baking soda, blot stains, book shelves, bookends, chochkis, clean rugs, club soda, countertop stains, granite countertop, granite stains, grease stains, grout cleaning, homemade cleaner, hydrogen peroxide, organization, polish silver, rug cleaning schedule, tile cleaning, wood floor cleaning, wood floors
Comments Off

on More Spring Cleaning Tips

EXCERPTS FROM OUR WEEKLY EMPLOYEE NEWSLETTER: Cleaners Corner: Shout-out to Juan G!!! Joseph, one of our supervisors, received an email from John T. the operations director at MC Studios, Al Jazeera; John explained that an important Box was missing with some …
Posted in

budget tips, cleaners, cleaning schools, Cleaning Tips, commercial cleaning, new york city, NYC cleaning, nyc tips, Office cleaning, self help, spring cleaning
Tagged

apartment cleaning service, busy bee cleaning service, cleaning business, cleaning checklist, cleaning products, cleaning service, Cleaning Tips, Commercial cleaning, commercial cleaning service, eco friendly cleaning, new york city, organizing, spring cleaning tips
Comments Off

on BUSY BEE NEWS "What's the cleaning buzz?" Issue 57