I was on a nice walk to a job in the West Side of Manhattan, on 50th street and 10th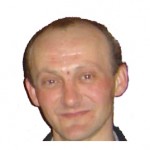 avenue,  It's Friday evening, and I pass a few places that Busy Bee services.  The streets are alive and busy with people; young, and old, and everyone is relaxing.  New York's weather is getting warmer, so my advice is don't sit at home.   Get out of your cave, and get out to the real world.  I went from Times Sq. and walked uptown because life is not only running around with a Windex bottle in your hand. Anyways, travelling to this place and crossing Times Sq. is not the best because it's even faster to walk than to take the bus.
Anyone who knows me well will know that I am a Starbucks aficionado.  I know all of their locations in the city.  That same day I had some time to kill before a job, so I went to the Starbucks located on 49th and 8th avenue.   And you can imagine my surprise when some guy came up to me and asked me if I worked in the theatre.  I thought that he was making fun of me.
"ME?" I ask with an ironic smile. As you all know, I always do what the boss asks me to do, and I always wear company t-shirt and dark pants.
" I thought maybe because I just came from Canada and am an understudy in the show, "Boeing, Boeing", which plays in the theatre next door, called Longacre," he explains.   I don't know why he was talking to me. What do I have to do with this?
"What is the play about?" I ask.
"The play is about an French playboy," he responds.
"Do I look like a playboy?" I ask the man jokingly. I start to think that maybe he is hitting on me.
"No no," he said.
"Wow, that is a compliment…" I think to myself. The guy explains that the play is about Bernard, a French playboy who is going to Paris to meet his three fiancées.  In the plot the housekeeper helps him to set up a schedule for all of his ladies, so he can meet them at separate times, and so that the ladies never meet with each other.  For a while, everything goes well with the scheduling, but the playboy finds himself in a predicament, when one fiancé takes a fast plane, and arrives early to meet him early. If you want to know the finale of this show, you have to go to the theatre.   The style of the theatre is French, and neoclassic, built in 1912 by Henry Beaumont Herts. The name Longacre was the original name of Times Square, and what is more interesting is that on the first of May in 1913, 100 year ago, "Are You a Crook?" premiered in this theatre.  So this shows that while wearing your uniform you may learn something.
Speaking about Paris, I've been there a few times, but I wasn't a cleaner in those times, and I never organized fiancé schedules at those times.  One thing that has stayed in my mind was sightseeing through Paris, especially Versailles.  I was there on a tour, before it started we ate some food in some bar, I don't know what was wrong with this food, but everyone got diarrhea.  So instead admiring Versailles, everyone in our group was waiting on line for the toilet.  Not me though! Instead of going waiting for the toilet  my mom and aunts went to a café, following the directions of my aunt, the village head, and drank glasses of coca cola which my aunt said was good for this illness.  I assume this is a cure. Some people were exhausted, waiting in the line for so long, and some didn't have anymore money to pay the bathroom fee, so they went to bus driver and asked him for  "carbon" medicine hoping it would be in the bus' first aid kit.  Carbon is a Polish medicine for this ailment.  It is a black pill, and that's why it is called carbon.  The bus driver looked at all of the desperate people and responded with, "no, this bus only runs on gasoline."
Po Polsku: Fajne było spacerować wieczorami w piątek z pewnego miejsca na Midtown West, gdzie sprzątamy, a dokładnie 10th ave&50th str. i przekonać się że i ta część Manhattanu tętni życiem. Lokal przy lokalu, tłumy młodych ludzi ,co tu wiele mówić-prawdziwy relax. A w zasadzie to teraz dokładnie nie pamiętam czy to 9th czy 10th ave ,ale robi się cieplej to radzę nie siedzieć w domu i raz kiedyś wydostać się z peryferii do świata i tak przespacerować od Times Square w górę! No bo życie to nie tylko latanie z windexem! W każdym razie dojazd do tego miejsca nie jest najlepszy, bo jak zdecydujesz się na autobus 10-tą ave ,to nieraz szybciej by było wybrać się pieszo!
Jak już zdążyliście się przekonać -jestem znawcą lokalizacji starbucksów. I jakie było moje zdziwienie gdy tak siedzę sobie niedaleko miejsca piątkowej pracy o którym zaraz napiszę na rogu 8th ave&49th str. i jakiś gościu pyta mnie się czy ja pracuję w teatrze. Myślę sobie żartuje sobie ze mnie. Ja?-pytam z ironicznym uśmiechem. Jak dobrze wiecie to jedno można o mnie powiedzieć, że trzymam się wskazówek szefa i zawsze jestem ubrany w naszą firmową koszulkę i ciemne spodnie. No bo ja przyjechałem z Kanady i gram dziś gościnnie w sztuce "Boeig boeing", tutaj zaraz obok w teatrze Longacre -tłumaczy, nie wiem po co. A co ja mam z tym wspólnego -pytam  już z ciekawością. No bo to jest sztuka a angielskim playboyu -ciągnie dalej. A co ja wyglądam jak playboy?-zadaje to pytanie myśląc czy czasami na mnie nie leci. Nie-rzuca szybko. A to fajny komplement myślę sobie w duchu. Po prostu sztuka jest -tłumaczy-o Bernardzie-angielskim playboyu, który wybiera się do Paryża, aby spotkać się z trzema dziewczynami .I w tym pomaga Mu sprzątacz  ustawiając tak grafik ich przylotów ,by mógł z każdą z nich spotkać się w Jego apartamencie i oczywiście nie tej samej nocy. I wszystko by było OK , bo sprzątacz radzi sobie świetnie z organizacją takich upojnych spotkań ,gdyby nie pojawił się "super double speed boeing "No po prostu jak chcecie dowiedzieć się finału tej historii, to trzeba się wybrać do teatru Longacre (48th str. pomiędzy  8th ave, a Broadway). A jeśli chodzi o ten teatr Longacre -to zabytkowy francuski neoklasyczny budynek zaprojektowany w 1912 roku przez Henriego  Beaumont Herts ,który nazwę swą zawdzięcza miejscu Longacre Square, co jest oryginalną nazwą dzisiejszego Times Square. I co ciekawe dokładnie 1-wszego maja 1913 roku czyli 100 lat temu wystawiono pierwszą sztukę  "Are You a Crook?"(Jesteś kanciarzem?). Nie jestem… Ubieraj koszulkę ,to i może Ty się coś dowiesz…
A jeśli chodzi o Paryż to byłem kilka razy, ale jeszcze wtedy nie sprzątałem.no i nikomu nie zorganizowałem relaksującego spotkania z dziewczyną w nocy! Jedno mi utkwiło w pamięci z Francji szczególnie -zwiedzanie Wersalu! Bylem z wycieczką i coś tam zjedliśmy wszyscy w jakimś barze. I nie wiem co było z tym "żarciem", ale wszyscy dostali rozwolnienia i zamiast zwiedzać Wersal stali w kolejce do toalety. No nie ja! Ja z mamą i ciotkami w kawiarni i za radą cioci sołtys popijaliśmy coca colę- która jest dobrym lekarstwem na tę chorobę. A że ludzie już byli wykończeni którymś tam z kolei staniem w kolejce, a niektórym skończyły się już nawet pieniądze to do poszli do kierowców po pomoc -po lekarstwo, które przecież powinno być w każdej wycieczkowej apteczce. Mogę prosić o węgiel-ktoś zapytał! Autokar jest na ropę-odpowiedział kierowca.