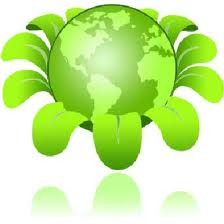 A "green" building is designed to reduce environmental impact and detrimental effects on human health. The optimal structure preserves and restores the habitat vital to sustaining life and is a net producer and exporter, not consumer, of energy, resources, water, and materials. The construction and operational lifetime of a green building assure the healthiest environment possible and represent the least disruptive, most efficient use of resources, energy, water, and land.
Building developers are realizing that many green technologies and strategies cost the same or even less than those that are not as green. The increasing number of green buildings presents an opportunity for commercial cleaning services. These companies are now training workers in green cleaning practices designed to maintain the positive attributes of green buildings. It is a new approach to standard cleaning practices that reduces pollution, waste, and destruction of the environment while protecting the health of building occupants.
Green buildings feature energy-efficient ventilation systems that feature lower levels of moisture and reduced dust particle distribution. This makes the cleaning process easier for the professionals but does not eliminate the need to regularly dust and vacuum the interior. Using biodegradable, green cleaning products on surfaces and carpets reduces the level of irritants and fumes. These products are typically packaged in bulk, reducing waste. The entire cleaning process is safer for humans and the environment, with low-waste, thorough cleaning as the goal.
When looking for a new cleaning service, green building managers should approach companies that specialize in green cleaning practices. They should verify the green cleaning credentials of workers employed by the company. They should also request information about the products and equipment that will be used to clean the building.
Reputable cleaning companies conduct an in-person consultation to assess the scope of the cleaning job. After discussing specific needs with the client, they prepare a free proposal featuring a price quote for requested services. They may also make suggestions regarding additional cleaning services like carpet shampooing and window washing.
The design of a green building should emulate the natural conditions and systems present before the structure was developed. The building increases its positive impact on the environment when an eco-friendly approach is taken during cleaning. The work environment will be a healthier place, contributing to employee productivity and reducing the number of sick days used. Buildings can increase their green status by incorporating solar or geothermal power systems and finding alternative uses for rainwater.