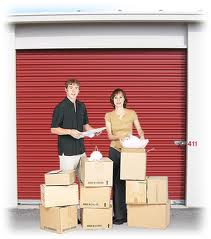 When people perform home or office cleaning or call a professional to do it, it sometimes activates a chain of events. For many, cleaning involves not only dusting and vacuuming but also removing clutter. Many people are afraid to throw things away because they may need them someday. Whether they have too many items or are downsizing their residence, some people use a self storage unit to hold their clutter.
The self storage industry is more than happy to partner with commercial cleaning services. Professional cleaners will not usually throw anything away unless it is trash. However, they may make recommendations to consumers who have items cluttering up their living or working area. This excess "stuff" makes cleaning more difficult and can cause health issues. Therefore, the cleaners may suggest purging the clutter.
A 2007 study conducted by the Self Storage Association revealed that 50 percent of people rented a self storage unit due to lack of space. The self storage industry fills a need for people who have more belongings than they can store at home or in the office. When throwing the items away is not an option, there is a nearby self storage unit of the proper size to hold it. After the excess is removed from homes or offices, commercial cleaning services can come in and do their work.
Self storage is more prevalent in this country than any other, with approximately 46,500 U.S. self storage facilities. These contain enough storage space for each American to have a 7.7 square-foot unit. During spring home and office cleaning season, these facilities see increased business. People create more space by removing clutter, extra furniture, and other unused items, stashing these in self storage units.
Chinese New Year is just around the corner and self storage facilities in Singapore are witnessing an increase in rentals and customers seeking packing supplies. In the weeks before the Chinese New Year, one self storage business claims to experience a ten to 15 percent increase in tenants due to cleanup of small living areas. People living in cramped apartments or small homes need to free up space.
In the future, we may see more cleaning companies partnering with professional organizers and self storage facilities. Cleaning may become an ongoing process rather than a periodic event. The need to acquire and retain more belongings may be detrimental for many consumers but it is a boon for some industries.