Seemed to be sooo nice: Saturday just before Christmas.

Phone rings its Jessenia; I know that this means there is a request for cleaning services in New York City.  An apartment needs to be cleaned in 3 hours! She is saying that its only living room with kitchen and bathroom that's all, all cleaning products and equipment are on site. I think to myself OK I can do it easily.
But what was my surprise when I get there. You wouldn't believe that! Indian woman opened the door for me she was close to my age, looked depressed and I notice some signs of early schizophrenia. She immediately announced that she goes to sleep because she is tired and asked me to work quiet, I was wondering where she wants to sleep since there is only one room?! In fact, I felt sorry for her, because I knew that she must be wealthy – but that didn't save her from loneliness and illness as she mention later! I think to myself the Christmas is just around the corner I will clean for her very well do my best and I will do one good deed today. And it wasn't easy, trust me! I haven't seen anything like this in my entire life. Piles of the cigarette butts and ash were everywhere: on the tables, cupboards, under the bed, on the floor even in the bathroom.  I encourage myself: You can do it.  I'm a smoker, but the smell of the cigarettes suffocates me! When she showed me her "cleaning tools" and supplies I was amazed! Instead of vacuum small broom little larger than duster that is all about tools as for "supplies" Ajax powder that will be it. Fortunately I found cloth and paper towels!
Now what? Well, knowing what kind of magic simply water and a rag can do (I know that from the boss, but you just do not get that).  So I began to clean with water only- starting from furniture and ending up on my knees on the floor. Gradually picking up trash and cigarette butts. And the kitchen! – Pots, pans dishes were everywhere I'm not exaggerating! Dried food and crumbs were all over saying for weeks. Honestly when I finished even I was pleased and proud of myself. Suddenly when she woke up she started to sing –loudly  and even screaming, nd here I am still cleaning the bath my first thought is that I hope she will not stab me with the knife in the back! But no! Surprisingly nothing like that happened, actually she was happy with my job thanked me and threw $20 tip! I believe that this type of experience is needed especially for those of us who wrongfully believe that they need many different supplies to do great job, they do not know how to break away from their old habits and think they are always right! When I cleaned two years ago dorm rooms I believed that I need stacks of paper different chemicals Windex fantastic pledge etc. I was spraying with Windex fridge a hundred times and you know what? I was wasted my precious time! Now I'm using only water and pin sol sometimes Ajax powder, and I'm doing the same room for less than hour which is much faster than before when I was using paper towel and Windex or fantastic, it means that I can make more money at the same time!
I'm not that old to patronize you, but one thing is certain: it's always good to learn more from one another by sharing experience. Lets learn how to listen – because sometimes someone may know more or better!
Never be discouraged: You can do it!
And work with what you have on hand!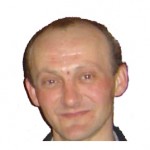 To read stories similar to"Anything is Possible!  Story about Cleaning Services in New York City", read Grandma in New York and To Feel like an Aristocrat.