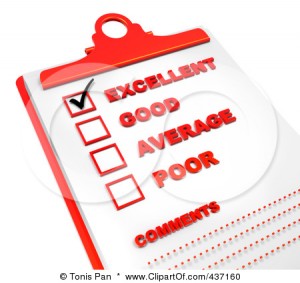 Consumers pay good money for commercial cleaning services so there is no reason they should settle for substandard results. Anyone who hires a professional to clean the home should know how to assess the work. Without a timely review of services provided, a consumer might continue paying a sub-par service for years. By conducting an assessment, customers can recognize whether they are wasting their money.
Customer support is one key area to assess because if customers are not treated well, they should look elsewhere. Office workers should be helpful and friendly, no matter what question they are asked. The cleaning manager should be familiar with the schedule, needs, and preferences of the customer. Scheduling mistakes should be the exception, not the norm.
The workers who do the cleaning should be assessed next. They should arrive in a company vehicle that remains outside the house while they are cleaning. Workers should be pleasant and appear relaxed, not overworked. Someone who is rushed is not likely to do a thorough cleaning. During their duties, workers should use the proper cleaning products for the surfaces being cleaned. Caution should be exercised when cleaning around breakable items and antiques.
To assess the quality of the cleaning, wipe a clean tissue along different surfaces throughout the home. It should not pick up grease, dirt, or any other residue. Determining whether floor cleaning was done properly is a bit trickier. Visually inspect the carpet for dirt and then run a vacuum over a small area to see whether additional dirt is sucked into the cleaner. Look for dust and debris on hard floors and examine the surface for any scratches caused by the mop or vacuum cleaner.
When window cleaning is part of the duties, verify that each window is free of dirt and there are no streaks. Commercial cleaning services train their staff in the best window cleaning techniques. These sometimes take longer than the traditional method of window cleaning, so ensure that workers do not cut corners on this task.
Once a comprehensive assessment is conducted, any issues should be discussed with the cleaning service. These may include everything from the cleaning techniques to the type of cleaning products used. A good cleaning service will address and resolve each issue in a timely manner. Any unwillingness to accommodate the customer is a big negative and may serve as grounds for canceling the cleaning agreement.