English: Well, accidents happen to everyone, but why me?! This was a special call and a special request. An elderly person needs an apartment cleaning. Sometimes it's nice to hear the lovely voice of "Anetki" from the office, but not this time.  It's a small studio apartment located in midtown Manhattan on 23rd Street (near my favorite Starbucks). The space was really small; in fact it was a room, a microscopic kitchen and a small bathroom. But there was a catch; the grandpa did not request the service. It was request by the building management request. The reason is not humanitarian as you might think, but purely practical. The building maintenance wanted to prevent the emergence of all kinds of vermin and rodents. For them it was to prevent higher costs in the future rather than paying for cleaning service company to come once every two weeks. The whole office rather jokingly warned me that there may be a struggle, but that the building's supervisor would monitor the situation in case I needed help. While I was preparing the luggage with cleaning products and equipment to take it with me, our female boss gave me some advice. She said you probably only need rags, Clorox and a vacuum cleaner.  Just don't be surprised if there is a problem," warned Anetka playfully. Oh, a cleaner's life.  Now, on the way to conquer Manhattan!
Certainly, those who regularly clean the same apartment every week can share their emotions  – not once were they pissed off about smelly socks on the floor, underwear thrown all over, or a wet condom not necessarily in the trashcan. Well it is clear that after a while one gets used to it, and it does not have much of an impression on them. But not knowing the apartment is much more interesting, if that's even the right word because it brings many surprises. You just never know what you will happen once the doors are open. It's a funny thing, but I am starting to appreciate the positives of this job, which millions of immigrants are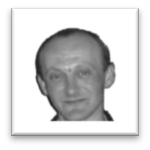 sentenced to do.
I'm in front of the building ready for the adventure.  I meet Armando the supervisor, and he tells me partially about what I should expect. I think to myself, "I am a human and nothing human is alien to me".  I know that this the principle I need to hold onto today!
As you probably guessed it the place stinks! There is a big bed in the middle of the room, and there in the room is an approximately 80-year-old grandfather, unshaven laying down  in a reclining position.  He is a bit decrepit and run down.
All throughout the apartment were empty cans, empty soda bottles, and all kinds of rubbish, even around his bed! And this was just what I saw in the first minute of being there! The air was heavy and it smelled like urine and sh*t. But no time for philosophy –The job needs to get done.
I started with the garbage. I gathered it from all over the floor. I'm not exaggerating when I say that I filled up six of those large black bags and I stored in the bathroom. I struggle to remove dried fieces out of the carpet with the vacuum.  The grandfather, Ben, says it's from the dog, but I know there isn't one. I dust roughly with a bucket of water, a rag and a lot Fabuloso. Will this be enough for a one time cleaning?
"Is it bad?" asks Grandpa with a pleasant voice.  "It's OK", I answer with a smile!
I struggle and fight the dirt. Every second the place starts to look a lot better. I spray the floor with Fantastic to kill the horrible smell a little bit. Grandpa is Ok, he advises that I shouldn't overwork myself.  "I promise I will praise about your work to the boss," he says. While I'm working, he invites me to watch his favorite TV channels. 
"Do you smoke?" he asks.
"Yes, a lot," I reply without thinking.
Well, I know I shouldn't have done it, but I ran to the store to get some cigarettes for him. He was an old man with a good heart.  He gave me a tip and 2 packs of Marlboros, which I don't need to explain that for a smoker this is a big gift.  After this I feel calm and ready to finish.
Suddenly Grandpa gets up, and heads towards the bathroom. Watching him I can believe my eyes. He is standing there with his pants lowered down and with great difficulty tries to wash himself. Excuse me, dear reader, but this is not fiction, but a simple confession of a cleaner. I am tortured with this view for about 10 minutes. Finally he finishes – what a relief, until all of a sudden he falls on the floor.  I run to help him because he is having trouble lifting himself up! I pull him to bed.
"How strong!" Ben acknowledges and lies down on the bed with his pants not fully fixed.
"Is it bad?"  he asks me again.
"It's okay," I say again with a smile!
"Are you're hungry?" asks the worried grandfather.
"No, no, I had lunch," I answer, while throwing away the spoiled food from the refrigerator. As a disclaimer, I don't want anyone think that I am criticizing him. This is an helpless old man without a family, whose only son was killed in the latest senseless American War. This makes you want to cry because in the center of Manhattan lives a man, who is not poor (if he can afford paying for this small studio apartment $ 1,500 monthly), but who has no one taking care of him, and giving him appropriate assistance and protection. Even with the hundreds of dollars sticking out of his pocket. This paints the unglamorous portrait of America that is so widely known from TV and movies.
The place starts to look a lot better. Ben promises that he will start disposing garbage and start using garbage bags.
Now only bathroom is left and then I will be free! Soon I will be done with the 4 hours of torture.  The more time I spend there the more I can see that he is an intelligent person. He is an artist, a painter. I was impressed with the flowers and waterfall his artwork. You can tell his is attached to kind of a traditional art. He owns lot valuable and very old statues, and paintings.
One more cigarette and it's time to go home.  But then suddenly he falls over again-this time dressed, but runs into a fruit platter with mostly rotten fruit. So again, I try to pick up and drag him to bed. The rotten fruits are all over him, so I take a tissue and try to clean them up a bit!
"See you next time," says Ben to me. I think it will be in 2 weeks, but who will go there again? How I see it is that, it is our responsibility to help elders, and not be caught up with getting a reward. No one knows what our fate will prepare for us when we get older.
I left the studio happy, especially because Me, being an immigrant I am helping out a person in need in a country where everyone is chasing money, and one rarely happens to have an opportunity to do something meaningful. Waiting by the elevator, I feel that something stinks.  I smell my hand and it turns out that besides the rotten fruit on his pants there was something more.
So don't complaint to the bosses that the office, school, shop, boutique was very dirty and hectic to clean because you may not know yet what it means to be really dirty. Maybe for you will get such an apartment in the future.
Anyways, there is no problem.  If you want to call the boss, go ahead and you can go in place of me next time. But I tell you that it was worth it because it was a unique cleaning experience! You learn new things everyday every day, so appreciate that your life is not like this man's, and don't forget the old quote: "Nothing human is alien to me".
Po Polsku: " Nic co ludzkie  nie jest mi obce "
  No cóż wypadki chodzą po ludziach.Tylko pytanie – dlaczego właśnie ja! Szczególne wezwanie tylko nie karetki do pacjenta , ale sprzątacza do apartamentu. Miło nieraz usłyszeć uroczy głosik naszej Anetki z biura , ale chyba nie tym razem . Mały apartamencik-studio w centrum Manhattanu na 23 ulicy ( o super koło mego ulubionego starbucksa). W zasadzie jeden pokoj , mikroskopijna kuchnia i mała łazienka . No ale jest jeden haczyk,bo dziadek wcale nie chce serwisu , ale biuro zarządzające budynkiem nakazuje Mu sprzątania i to nie wcale ze względow humanitarnych ,aby stworzyc niedołężnej osobie choc trochę ludzkie warunki ,ale ze względów czysto praktycznych ,aby przeciwdziałac pojawianiu sie wszelkiego rodzaju robactwa i gryzoni ,które potem będzie trzeba wytępić w całym budynku , a to juz są kolejne koszty ,no i oczywiście niezadowolenie mieszkańców.Zartobliwie ,a nie dosadnie przestrzega mnie cała ekipa z naszego biura ,ze nawet może dojść do szarpaniny ,ale nad tym problemem będzie czuwac supervisor z tego budynku.Jeszcze tylko walizka ze sprzętem , gdzie z dobrą radą spieszy szefowa ,że w zasadzie najważniejsza tam będzie  szmata , trochę bliczu no i odkurzacz.
Tylko się nie zdziw jak będzie jakiś problem – ostrzega żartobliwie elegancka Anetka .Cóż taki los sprzątacza . W droge na podbój Manhattanu.
 Z pewnością Ci którzy sprzątają regularnie ten sam apartament to mogliby się pochwalić swoimi wrażeniami – że nie jeden raz byli cholernie wkurzeni ,że śmierdzące skarpety znowu na podłodze,że gacie zostawiła w betach , a przecież trzeba zmienić pościel ,że jeszcze mokra prezerwatywa i niekoniecznie w koszu . No jasnym jest ,że po jakimś czasie przyzwyczajają się do mentalności danej rodziny i nie robi to już na nich większego wrażenia.
A  takie wypady w nieznane są o wiele ciekawsze – jeśli to właściwe słowo – na pewno niosą wiele niespodzianek , bo nigdy nie wiesz co zastaniesz jak otworzą Ci drzwi tego domu . Ale beka – chyba zaczynam doceniać plusy tej posady , na którą skazanych jest miliony emigrantów.
No to do dzieła już jestem przed budynkiem . Spotykam Armando (supervisor) , ktory juz w drodze wtajemnicza mnie w minusy dzisiejszej roboty. No i wejście smoka!!! Czy można uchylić okno – delikatnie pytam . Otwarte – odpowiada Armando. "Nic co ludzkie nie jest mi obce" – już wiem tej zasady muszę się dziś trzymać ! Jak się domyślacie  śmierdzi ! Na środku wielkie łóżko , a nim w pozycji półleżącej moze z  80-cio letni dziadek – nieogolony , chyba trochę niedołężny ,zaniedbany…..Na około łóżka pełno puszek po coli , pustych butelek po napojach i wszelkiego rodzaju śmieci ! To było takie pierwsze spojrzenie – wyobrażcie sobie 1-wsza  minuta , a już czuję że mnie zatyka , bo śmierdzi jak cholera i moczem i kałem! Ale nie czas na filozofię , na przemyślenia — robota czeka. 
Zacząłem…. Smieci – zbieram z podłogi i nie przesadzam , było tam ze 6 tych dużych czarnych worków – składuje je narazie w łazience . Odkurzanie ( na kolanach ) – dotakowo straram się usunąć zaschnięte gówno z dywanu – dziadek Ben mówi ,że to od psa , którego jak wiem tam nigdy nie było . 
Nie jest tak zle?- przyjemnym głosem pyta dziadek.Jest OK – odpowiadam z uśmiechem!
Więc walczę dalej i próbuje cuda wykrzesać z odkurzacza tak – tak że z każda chwilą wygląda dużo lepiej. Mop – skrapiam podłoge fantastykiem , aby choć trochę unicestwić straszliwy odór . Dziadek jest w porządku. Nie każe mi się przemęczac , obiecuje że bedzie mnie chwalil za moją pracę do moich bossow , zprasza mnie na oglądanie swoich ulubionych programów telewizyjnych. Palisz?-pyta . Tak i to dużo – odpowiadam bez zastanowienia. A poczęstujesz? Chętnie ! I choc tego w zasadzie nie robię , teraz na zaproszenie Bena , razem zaciągamy sie marlborasami i wiecie co ? – choć może to się wydawać Wam głupie , ponieważ ja potrafię odpalać papieros jeden od drugiego – i wkurzają  mnie rady typu to szkodliwe czy drogie – to tym razem myślę że i niejeden z was docenił by aromat dymu papierosowego , który w połączeniu z fantasticiem którego jeszcze czuć na świeżo wymopowanej podłodze – stworzyli  chocby na chwilę złudzenie ze jestem w normalnym mieszkanu. Kurze- oczywiscie tak z grubsza( wiaderko z wodą trochę fabuloso i szmata) -to  starczy jak na 1-wsze tego rodzaju sprzątanie.
Aż tu nagle dziadek wstaje i kieruje sie do umywalki.I co widzę , a oczom nie wierzę spuszczone spodnie, a On z wielkim wysilkiem próbuje sobie obmyc tyłek i przepraszm Cię drogi czytelniku ,ale to nie literatura piękna, ale zwykłe zwierzenia sprzątacza – Ben jest obsrany, a na ten widok skazuje mnie może z 10 minut . Skonczyl -ale ulga ,aż tu naraz pada na podłoge ,więc biegne ,żeby Go dzwignąc , bo ma problemy z chodzeniem i podnieśc się nie może ! Ciągnę Go do łóżka wszystkimi siłami . O -jaki silny -Ben kwituje i kładzie sie na łóżku z nie do konca podciągniętymi spodniami. A to ci widok -właśnie zaczynam sprzątać kuchenkę – a On centralnie wypiety w moją stronę! chyba nie jest tak zle?-słyszę znowu to samo pytanie! Jest w porządku – jeszcze raz odpowiadam z uśmiechem ! A moze jesteś głodny?- pyta zatroskany dziadek. Nie ,nie – mam swoj prowiant-odpowiadam pewnie  wyrzucając z zapuszczonej  lodówki zepsute jedzenie.I niech nikt nie myśli ,że ja Go krytykuje . To człowiek stary,bezradny,bez rodziny, którego jedyny syn zginął na kolejnej ,bezsensownej ,amerykańskiej wojnie. To płakać się chce,że w centrum Manhattanu tak żyje człowiek – który nota bene nie jest biedny,jeśli za to skromne mieszkanko płaci 1500 dolarów miesięcznie.A nie ma nikogo,kto by Nim właściwie pokierował,zorganizował właściwą pomoc i opiekę .I na cóż Mu te setki dolarow które wystawały mu z kieszeni? Przeraża pseudo wielkość Ameryki znanej Nam z telewizyjnych programów – jeśli nic nie znaczy człowiek.
  No wygląda już znacznie lepiej .Ben zadowolony -obiecuje ,ze bedzie śmieci wkładał do worka . Zresztą to widac inteligentny człowiek .Artysta -maluje obrazy.Zachwycily mnie Jego autorstwa kwiaty i wodospad .W ogóle przywiązany jest do klasyki -stąd widac wiele drogocennych i bardzo starych figurek ,obrazow .Jeszcze tylko łazienka  i jestem wolny! Tak mi minęły te 4 godziny.No to jeszcze po jednym papierosie i myślę czas do domu.
Cóż  tego nie wolno robić ,ale pobiegłem do sklepu po papierosy dla Niego. Stary człowiek,ale serce dobre – docenił moją pracę ! Dał tipa i 2 paczki marlboro,co nie muszę tłumaczyć dla palacza to extra prezent.W zasadzie to już jestem spokojny,bo zaraz wychodzę,a tu dziadek znowu przy umywalce, a za Nim pełna patera owoców ,których nie kazał ruszać. Aż tu nagle  znowu się przewraca-tym razem ubrany ,ale wpada na te owoce i co?- okazuje się,że w większości zgnite! Więc znowu staram się Go podnieść i dowlec do łóżka. Patrzę,a spodnie ubabrane zgniłymi owocami więc biorę chusteczkę i staram się je trochę wyczyścić!