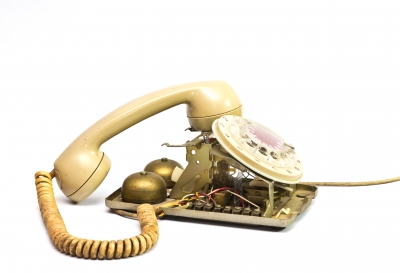 English:
What Would You Do? Busy Bee Edition:
You are cleaning your regular office and you accidentally knock down an item. You go to pick it up and it's broken. What would you do?
A. It's all over for you now, so pack your things, change your name and move to another country. You'll never work in this town as a cleaner again!
B. Find a secret hiding spot and put the item there. Hopefully no one will notice and if they look for it they can't find it!
C. Don't try to hide or throw away what you broke. Leave a note next to the item explaining it was an accident. Next contact your supervisor and tell them what happened.
D. Talk to the office owner or secretary and make a deal with them to pay off what you broke. If you call the office you'll just get in trouble. What you don't know can't hurt you!
The correct answer is C !
Although you must always clean your offices carefully and avoid these types of accidents, they will happen. If something breaks leave it in the place it was (or it may look like it was stolen). Inform someone in the client's office you are cleaning if it's during the daytime; if it's at night leave a note explaining that it was an accident and that you have informed the Busy Bee Office. We will speak to the client and figure out what needs
Po Polsku:
Co byś zrobił? Busy Bee Edition:
Jesteś podczas sprztania uposciles przedmiot przez nieuwage, ktory niestety zostal uszkodzony. Co byś zrobił?
A. To koniec dla ciebie, zacznij pakowac rzeczy, zmien swoja tozsamosc i przenies sie do innego kraju. Już nigdy nie będziesz pracować w tym mieście jako cleaner!
B. Znajdź tajną kryjówkę i umieśc tam potluczony przedmiot. Majac nadzieję, że nikt nie zauważy, a jeśli ktos bedzie go szukal to i tak go nie znajdzie!
C. Nie próbuj ukryć lub wyrzucić to, co zostalo potluczne.  Zostaw notatkę obok, wyjaśniając, że to byl wypadek. Następnie skontaktuj się z przełożonym i powiedz co sie stało.
D. Porozmawiaj z właścicielem biura lub office managerem w celu ustalenia formy splaty za szkode. Jezeli zadzownisz do biura wpedzisz sie tylko w klopoty. Czego inni nie wiedza nie moze Cie skrzywdzić!
Prawidłowa odpowiedź to C!
Czasami nawet mimo przy zachowaniu  srodkow ostroznosci tego rodzaju wypadki sie zdarzaja. Wiec jezeli cos uszkodziles, pozostaw przedmot nawet potluczony na miejscu  (ktos może pomyslec ze został skradziony). Jezeli ktos w biurze klienta jest jeszcze obecny poinformuj to osobe o sytuacji. Jezeli zdarzy sie to w nocy zostaw notatkę wyjaśniającą, że to był wypadek i że poinformujesz biuro Busy Bee. A my będziemy rozmawiać z klientem aby dowiedzieć się, co należy zrobić. Takie sytuacje znaczenie sie pogarszaja kiedy nie jestesmy w stanie zareagowac na czas.
Image courtesy of markuso / FreeDigitalPhotos.net