We will give you a complimentary price quote for cleaning services that will fit your needs and your budget.
Busy Bee Clientele By Service Industry
Busy Bee Cleaning Service is a leading, full-service cleaning company, providing exceptional service to a variety of industries in the New York City areas. From colleges to restaurants to corporate environments, there isn't a business that Busy Bee can't help shine. Busy Bee is committed to providing the best in professional cleanliness and is available for your business's cleaning needs. Here is a list of Busy Bee's satisfied clients: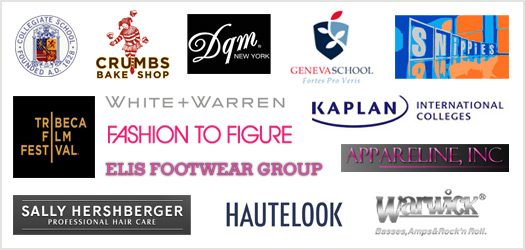 Office
50CAN
Ageloff & Associates
AIKO
Allstate Power Vac
APPARELINE INC
Arete Inc
Arwen Equities
Asymptone Architecture
BCA
Berlin Rosen
Bernstein & Andriulli Inc
Berzak
BIGSTAR
Blank Financial Group
Bootstrap Software
Brickhouse Security
Bureau Veritas
CAPSYS CORP
Carnegie Fabrics
Chaiken Clothing
Change.org
Charitybuzz
Charlotte Ronson
Cogent Entertainment Marketing
Concentric Pharma Advertising
CONSTANTINE DB
Cortica ltd
Crooks & Castle
Crumbs Bake Shop
Cult of Individuality
CW Publishing Group
Dubblee Media
E-Rewards
Ecological
Eletrosonic
Elrecords
Emerging Pictures
Exposure Communication
Face to Face
Fashion to figure
Findings
Firco Soft
FLYH INC
Forefront Church
Four Eleven Company Inc
Fred Flare
Free Country
Gelman Pension Consulting, Inc.
Green Stamp America
GRYPHON
Hamilton Executions LLC
Hautelook
Hill Country Hospitality
Hydra Frame
IF Studio
Integral Consulting Inc
ISDA & CO
Kramer Electric
Leibowitz Branding & Design
Liberty Art Fabrics NA
Lifted von Hess
Liliane Hart Design
LIM Center for Working Families
Living Social
Luma Partners LLC
Lunaire
Maxifier
McMURRY/TMG,LLC
MDSL
MdX Medical, Inc
Milbon US, Inc.
MNS Real Impact Real Estate
Moa Moa
Moda Operandi
Multi Media Plus
MySupermarket
Newport Apparel
Nuage Designs
Olah Inc.
Onethread
Ooyala
Penny Publications
Printmaker Intl LTD
Real Estate Arts
Red Bricks Media
RGA Leatherworks
Salon Media Group
Semi Linear
Serengenti
Serious Business
Show of Force
Simonson & Baric
Snippies
Strategic Group
Terri & Sandy
The Araca Group
The Benchmark Company LLC
The Flatiron School
The Lavin Agency Ltd
The Nation Institute
The New York Pops
The Training Farm, INC
Time to Know
Tomorro LLC
Transportation Alternatives
Tri State Holding, LTD
Tutor Associate
USTV Television Management
White + Warren
Widmeyer Communications
xAd, Inc.
Yieldex
Your Special Delivery Service, Inc
Office/Showroom
10 Eleven
Complete Clothing / ZINK
Huniford
HATCH
SCM Hospitality
THREE DOTS
Twisted Shoes
The SG Companies
WeSC
Crumbs Store
Express Facility Service & Maintenance
Warwick Music Equipment Trading Inc
School/Learning Center
Collegiate School
St. Giles International
Kumon Mid-Town West
Shapeways, Inc.
Store
Americas Two Shot
DQM
JAMES PERSE 316 Bleecker St
ØDD. LLC NY
Saja Store
Stepevi USA LTD.
Medical Office
Brooklyn Hights Doctor Office
Brooklyn Hospital Oncology
Dr. Joshua Zimm
Well Balanced Chiropractic
Restaurant
FIKA Espresso Bar
FORK CAFE
1 Bite Catering
Delshah Capital LLC
IndieFork Hospitality LLC
Rucola Restaurant
Gallery/Movie Theatre
Edward Thorp Gallery
Iliad Antik
Tribeca Film Festival
Salon
Sally Hershberger Salon
Courtney Akai Lash Boutique
Recreational Center/Rehabilitation
Laughing Lotus Yoga Center
The New York Core Center
INTER CARE
Event Space
Helen Mills
JWT/ Eva Shure
Hotel Rooms/Dorms
Kaplan International Center
EC English Language School
Senior Housing
Silvercrest Senior Housing Development
Shelter
Lenox Hill Neighborhood House
Some Of The Areas We Service Include:
10123
10306
Windsor Terrace
Crotona – Tremont
11405
Little Italy
Old Town
College Point
11436
Norwood
11425
Kingsbridge
11426
Bath Beach
11432
Murray Hill
Brownsville
Rosebank
Washington Heights
929
11360
Concourse Village
10454
Randall's Island
Woodhaven
10018
11435
Neponsit