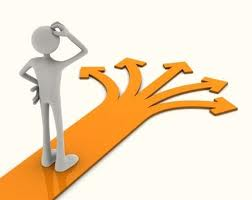 Whether you are a residential or business consumer, you may have a need for commercial cleaning services. There seem to be as many cleaning companies in the New York City area as there are pizza shops. Is there really a difference between them? The answer is yes and considering several factors will help identify which company is the best. Add these to the checklist when shopping for a home or office cleaning provider.
Compile the list of local cleaning companies and request a price quote from at least three of them. This reveals the pricing differences for the same services. If the price range is not substantial, the company that offers the most services is a good choice. When the difference in prices is large, make sure each quote includes both materials and labor. Consider that customers often get what they pay for when it comes to commercial cleaning services.
Research how long each company has been in business. Though a long history does not guarantee the company is great, it should factor into the decision. There must be reasons the company has been around for a while and a satisfied repeat customer base is usually one of them. During the research, verify that the company has the appropriate license and is insured. The cleaning business should also be bonded, making it responsible for losses, damages, or other issues that may arise during the course of its work.
Many cleaning companies offer a customer satisfaction guarantee. In some cases, this is just some words, not backed by any actions. Find out whether the company provides a refund to dissatisfied customers and how to go about getting this. Contact the company and ask for references from current and previous customers. Call these people and ask about their residential or office cleaning experience.
With some companies, it can be difficult to get in touch with a representative after the cleaning contract is finalized. Ask whether the business assigns a representative to the account reachable via a direct number. Find out whether emergency services are provided 24-7, what qualifies, and how to request them.
A good cleaning company sends a representative to review the home or office before developing a free quote. After asking about desired services and making suggestions, the person develops a customized cleaning plan. Upon request, this will include green cleaning and special services like cleaning carpets, waxing floors, or a complete deep cleaning.