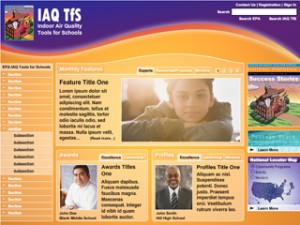 At schools in Manhattan and the rest of the country, janitorial services are putting the final touches on their work in preparation for a new school year. Cleaning for healthy schools protects public health and does not harm staff, other building occupants, or the environment. Health should be top priority when cleaning schools so students and teachers can remain productive throughout the year.
Cleaning for a healthy school involves preventing dirt and removing germs using less-toxic products and updated equipment. A clean environment has no odor and enables occupants to breathe easier. Using modern cleaning methods and preventing dirt are the goals of best practices included in this type of cleaning program. Janitorial services should incorporate these practices into their daily routine.
The Green Seal Standard for Cleaning Services contains information regarding cleaning practices and can be accessed online. If cleaning product vendors are used, they can recommend certified green products, issue free samples, and even provide demonstrations or training at the school. Whether cleaners at large schools in Manhattan or small rural institutions have a healthy school in mind, the use of eco-friendly products is recommended. Disinfecting should be separated from general, routine cleaning on the to-do list.
Keeping dirt out to begin with is one of the best practices. Entryways should be outfitted with walk-off mats and walkways should be kept clean. Dumpsters and recycling stations should be accessible and emptied regularly. Classrooms are no place for food or pets so remove these and store them in a central location, if necessary. When cleaning any area, clean from the top and work down to the bottom. Spills should be immediately cleaned up and buildings should be kept dry. Rather than dry mopping, cleaning workers should vacuum.
Areas at high risk for dirt and germs should be thoroughly cleaned each day. An eco-friendly all-purpose cleaner is sufficient for removing most germs in general areas. Safe products are increasingly being recommended by schools and low-odor products are covered in the EPA IAQ Tools for Schools program. Only high-risk areas like light switches, railings, water fountains, and bathroom door handles should be disinfected with high-strength sanitizers.
Equipment is another component of the best practices. Microfiber mops and cloths, high-filtration vacuums, autoscrubbers that feature stripping pads, vacuum attachments on burnishers and brushers, and dilution stations should be included in the equipment inventory. When cleaning staff is trained to use the new methods, products, and equipment, the school will be a healthier place.