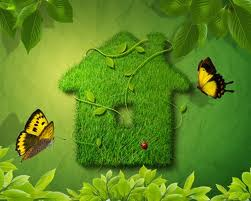 The eco-friendly movement has become a permanent way of life. Many companies are adopting green strategies that result in economic rewards and maximize environmental efficiencies. They improve employee productivity and optimize economic performance throughout the business lifecycle while reducing operating expenses. Environmental benefits include improved water and air quality, resource conservation, and ecosystem protection. There are easy ways to make your business or facility greener.
Assessing the state of the facility and establishing goals is the first step. Some facility managers want to improve the energy efficiency and environmental sustainability of their buildings while others plan to apply for Leadership in Energy and Environmental Design (LEED) certification. Goals should be specific, measurable, action-oriented, relevant, and time-based.
After prioritizing goals, a budget should be established and simple modifications like recycling paper and turning off lights and computer equipment during non-working hours can kick off the process. Starting small builds momentum for larger goals to be tackled in the future. Company and facility managers should calculate the impact of their businesses and buildings, respectively, on the environment. This makes it easier to determine which green processes will have the largest environmental impact.
More efficient use of water can have a positive effect on the environment. Old plumbing fixtures should be replaced with water-efficient versions. Low-flow devices and faucet aerators are two of many products designed to conserve water use. Green cleaning services also have environmental benefits because they use sustainable cleaning materials and products. Cleaning staff is trained in green cleaning practices and adherence to eco-friendly cleaning policies developed by the cleaning company and the client.
Going digital can make great inroads in greening a business or facility. Digital signage and the ability to take a laptop to meetings rather than printing materials conserve environmental resources. Digital communications can be optimized for viewing on smartphones and tablet computers. Techniques like these can be incorporated into company operations at any time and during renovation, update, or construction of a facility.
Proper planning can affect whether a greening endeavor is a success or failure. Employees and building maintenance staff must be on board and a sufficient amount of resources must be allocated. Developing an operating plan that reduces maintenance, increases equipment life, and conserves energy should get everyone on the same page. Recycling and sustainability programs are proven to motivate workers and maintenance staff and can decrease energy use by 30 percent and waste output by 90 percent.