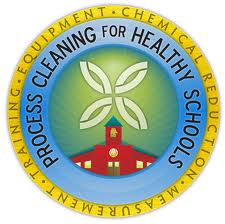 Making cleaning processes healthier in schools in Manhattan and throughout the country benefits everyone. Students, teachers, and staff are less likely to become sick, improving attendance. Over the long-term, the financial bottom line is improved for the district. However, implementing a healthy cleaning process during a budget crisis can be difficult for schools to do. Taking a systems approach results in process improvements that are cost-effective.
Process Cleaning for Healthy Schools (PCHS) is a system designed for K-12 school districts. For ten years, it has been successfully implemented at over 100 Western U.S. schools. It is now making its way to districts across the rest of the country. The system optimizes efficiency, cleanliness, and deployment of school janitorial services, taking health factors into account. According to reports, it increases average productivity of custodians from 22,000 to 27,000 square feet during an eight-hour shift.
PCHS lowers costs for school districts, requires less worker exertion, and has healthier outcomes for school staff and students. Improvements are tracked and continued via Integrated Cleaning and Measurement (ICM) principles. Results are delivered within budget via standardization, specialization of tasks, benchmarks, workloading, and training. Janitorial services that implement PCHS do so risk-free due to fees being refundable if goals for savings are not met.
Daily and deep cleaning color-coded service maps are developed and janitorial workers receive additional guidance materials including wearable schedules. Process cleaning is implemented according to five cornerstones, which are: spray-and-vac systems, backpack vacuums featuring multi-stage filtration, microfiber cloths, chemical reduction, and ICM measurement of outcomes to illustrate reduction in microbes, organic soil, and additional environmental contaminants. Cleaning tracking and documentation is achieved through service assessment logs.
Schools in Manhattan and other urban areas should consider using PCHS to improve their bottom line while creating a cleaner learning environment. Since this program is standardized and tested, janitorial staff will not find it difficult to implement. Within a short time, cleaning efficiency should be improved and the cost savings should be noticeable in the school district budget. Teachers and administrators will recognize improved attendance figures that should help them be more productive.
PCHS is owned by a non-profit consortium of schools dedicated to helping each other. The cost to implement it is more than offset by the positive financial, health, and cleanliness results. School districts that contract with external cleaning companies for janitorial work should inquire whether they are eligible to implement PCHS within their institutions.