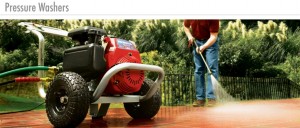 In a home, the kitchen and bathroom are two of the most frequently used areas. They also see some heavy use in a corporate location. Day in and day out, workers use the lavatory multiple times during their shift. Meals are prepared in the kitchen and for multi-shift operations, this may include breakfast, lunch, and dinner. After a while, the corporate bathrooms and kitchen can become quite dirty.
Commercial cleaning services usually include a thorough cleaning of the bathrooms and kitchen in their list of responsibilities. They disinfect toilets and provide bathroom sinks with a thorough cleaning. In the kitchen, they clean the sink, countertops, and eating surfaces. Floors are swept and mopped to keep them free of debris.
Though this may be adequate on most days, some additional janitorial services are required on others. Tile grout in the bathroom and kitchen can get dirty, requiring serious elbow grease to clean it. Mildew and mold cause grout stains in the bathroom. Grime, mildew, food stains, and general use result in dirty kitchen tile grout. Often, even the strongest cleaners used by commercial cleaning services will not remove the dirt.
Situations like this require calling in the big guns. Pressure washing cleans the grout between tiles in the bathroom walls, kitchen backsplashes, and tile floors in both areas. Using a high pressure unit, professional cleaners are able to restore the grout to like-new condition. This makes the kitchen and bathroom more attractive and sanitary.
The pressure washing unit forces water out through a long wand. This water is pressurized, literally disintegrating debris and blowing it out of the grout. In many cases, only water is needed to do the job. An anti-bacterial or anti-fungicidal solution is sometimes added to the water tank or applied separately to make the areas more sanitary. After the work is done, the area is allowed to dry before workers may re-enter.
Companies should take advantage of power washing provided by janitorial services. Professionals know how to get the grout clean without flooding the office. They can be in and out within a day and the result of their work will be immediately visible. Having the office kitchen and bathrooms power washed every few months will make a difference. Workers feel more comfortable using these common areas when they know their employer takes steps to keep it clean. The added cost of periodic pressure washing is well worth it.