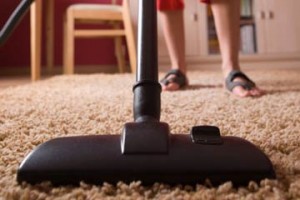 Spring steals the limelight when it comes to housecleaning, which really is not fair. Fall is a great time to do some indoor cleaning to prepare for the holidays. When you are not outside raking leaves and decorating with cornstalks, mums, and scarecrows, spend some time getting the inside of the house in order. Visitors will think that a professional cleaning crew spent time at your home.
This is the perfect time to do some upholstery, drapery, floor, and carpet cleaning. Canister vacuums are most convenient for upholstery and drapery cleaning. Uprights are best suited for providing carpets with a deep cleaning. Use carpet cleaner or make an appointment for professional carpet cleaning services. Steam cleaners are ideal for cleaning hard floors, including sealed wood. If the wood floor is damaged or has a worn finish, take the time to address the issue.
Rather than using chemical cleaning solutions, use eco-friendly homemade concoctions. Do not waste money on specialized cleaners because all-purpose products can be just as effective. While being environmentally friendly, go through the house and gather hazardous products. Contact your municipality to find out how to dispose of them properly.
If the home has not been tested for lead or radon, purchase test kits and do this yourself. Home kits for detecting mold are not always reliable so it is best to contact a professional if mold is suspected. To purify the air, purchase a portable or whole-house air purifier that uses a filter and creates no ozone. Read online reviews of these products to determine which one is best for your home. Before installing one, have the home air ducts cleaned so the interior air that is circulated will be as clean as possible.
When we change the clocks for daylight savings time, we should change batteries in our smoke detector. Now is also a good time to check the electronic thermostat to see whether battery replacement is required. The last thing any homeowner needs is for the heating system to shut down on a cold day because the thermostat batteries died.
If you are hosting Thanksgiving or Christmas dinner this year, consider hiring one of the local cleaning services to come in the week before to do a deep cleaning. Though your fall cleaning routine should keep things clean, the professionals can get down deep to rid the home of dust, dirt, and debris. They will leave the house sparkling through the new year.