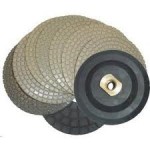 As a new year begins, we look back upon industry innovations of the past year and look forward to those to come. New innovative cleaning tools , products, and equipment make it easier for professionals to make buildings and facilities spotless. However, they are still not replacements for the knowledge and skills of the workers who yield them. The combination of the two enables attainment of cleaning goals.
Cleaning equipment is increasingly relying upon robotics, a sign that the future is already here. Robotic vacuums and autoscrubbers are ideal for long and large or open spaces. They lower costs and improve productivity, enabling cleaners to work smarter. Robotic equipment is like the ideal employee because it does not need a break, will not become injured on the job, and never takes time off.
Technology continues to lower the time and monetary investment in cleaning commercial properties. It has also brought us a reasonably priced autoscrubber that features a vacuum and 50-foot hose in a compact package. Professional cleaners are using this to tackle food service locations and grout on restroom floors. Speaking of floors, how about those new floor finishes that are safe, eco-friendly and save money? Bye, bye floor stripping, burnishing, and recoating!
The traditional picture of a janitor is someone pushing a dust mop. It is now being replaced with a professional riding a dust mop down a long, wide hallway. This innovation is just the beginning and may lead to replacing the microfiber mop with a vacuum. The bucketless mop is the current time-saving alternative for removing a light layer of soil from a smooth floor. The mop, wringer, and bucket may soon become outdated.
Need to locate soil that is undetectable by the naked eye? Try an inspection light because this will literally bring dirt to light. Commercial cleaning services are now including this in their standard equipment kit to get offices and facilities cleaner than ever before. When caring for hard floors in square rooms, commercial cleaners are switching from standard rotary buffing machines to square buffers, reducing cleaning time by 30 percent or more.
Diamond polishing pads are among the latest technologies in the commercial cleaning world. They are easy to use and make cleaning fast and cost-effective. Most cleaning companies have the equipment to use them, making this switch a no-brainer. This year should bring many new products that will make cleaning commercial spaces a faster, easier, and less costly process.