English: Sorry this isn't Paris, it's New York.  Back to the real world: Only two more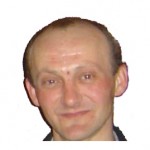 avenues and I will start work.  I don't know if anyone besides Ela, Magda, and Georgia have seen a carpet, where each square has a letter and an animal attached to it, such as L for Lion, G for Goat, P for Pig, F for Fish, D for Dog, etc.   This isn't the design scheme of a zoology office; it's a gnome headquarter.  This is a place that has very small chairs and tables. There are words on the wall from various languages, ranging from Spanish to Chinese.  There are multiple baskets, where you can find the small books, and read about King Midas, The Magic Pot, and The Frog Prince.  If you look around the room, you will see the quote, "The more you learn, the more you earn."  This is not a stupid sentence.  Okay, okay I will stop playing around.  We are in Kumon.
Kumon is a popular school, and widely known in the United States.  In Manhattan there are 12 locations. Kumon tutors children and helps them catch up in math and reading.  Now, how is this school different than others?  It's all about the way they teach.  There is no teacher there, only instructors, who help kids overcome difficulties, motivate them to work by themselves, and create the capabilities to teach themselves.  During the first meeting between students and instructors, the instructor does an evaluation of the student's academic ability, so they can match them with their appropriate level. Each kid is treated as an individual, and it is more like private tutoring.  The instructors do not move forward in a subject if the student hasn't shown that they have exceeded their current level. If your child has any problems with his/her academic education, maybe it is worth it to think about getting this help for your child.   For $300 a month your child will get tutored in two subjects, such as math and reading.  The tutoring sessions are two times a week, for 30 minute sessions.   Kumon will treat your children as if they are special, taking into consideration their capability, any language barriers, learning disabilities that can halt understanding, and temperament issues that comes with the frustration of
And how is working there you ask? It's okay. Instructors care about cleanliness, and are neat and organized.  Our job is only once a week, and we do a deep cleaning of the classroom, small office, instructor's room, waiting room, and the three restrooms. The head person Karen Hochman, her assistant, Ms. Kim, and the longest working person in this place, Melissa, are extremely nice, and you can tell they are great with kids because of how much the kids love them.  But, there is one minus to this job.  Ms. Kim loves her office to be very hot, like in her home country of Jamaica. She raises the temperature to around 100 degrees, which can be stifling. Other than this, the employees listen to us when we talk to them, and even took my advice when I told them to hire the beautiful, Russian, Alicia, and she was hired and is currently working there.  Their style of tutoring is prosperous for the students.  They train the students with a lot of smart sentences, having them repeat them often, so they get absorbed by the students, and ultimately succeed in learning them. Maybe we should do this, so we can gain success.
Po Polsku:
Sorki ,ale tu nie Paryż tylko Nowy Jork.Tylko dwie Ave i już zaraz zacznę robotę. Nie wiem czy ktoś z Was poza panią Elą, Magdą i Georgią widział taki dywan podobny do szachownicy,gdzie na każdej kratce widać literkę i obrazek: L- lew(lion),G-koza(goat), P-świnia(pig),F-ryba(fish),D-pies(dog)…I niech nikt zaraz nie pomyśli ,że to wystrój jakiegoś biura w Zoo.Są tam małe kszesełka i stoliki i to wcale nie  jest siedziba krasnoludków.Na ścianach imiona chyba z całego świata i polskie i chińskie i angielskie i hiszpańskie… a w koszu i nie tylko możesz znależć książeczki i poczytać choćby o królu Midasie(King Midas) czy o magicznym garnku(The Magic Pot)albo o księciu żabie(The frog Prince)…A jak rozejrzysz się dookoła to natrafisz na mądry tekst na ścianie "The more you learn,the more you earn"(Więcęj się uczysz , więcej zarabiasz) -to nie jest głupia sentencja.
No dobra -bez owijania w bawełnę-jesteśmy w KUMON.
Kumon-to popularna szkoła( znana w całych Stanach Zjednoczonych -na samym Manhattanie jest ich 12-ście) pomagająca dzieciom nadrobić braki w liczeniu i czytaniu.
Co różni tę szkołę od innych? Metoda  nauczania.Nie ma tu nauczyciela ,ale instruktor,który pomaga dziecku przezwyciężyć trudności,motywuje  do samodzielnej pracy i uczy "jak się uczyć".Już pierwsze spotkanie instruktora z uczniem jest sukcesem ,gdy trafnie oceni poziom jego umiejętności,aby potem kontynuować naukę właśnie od tego poziomu jaki wcześniej osiągnął.Każde dziecko traktowane jest indywidualnie-coś na zasadzie korepetycji.Nigdy nie jest tak ,że przechodzi się do następnego tematu,jeśli uczeń nie opanował poprzedniego.Tak,że jeśli Twoje dziecko ma problemy w szkole-może warto zafundować taką pomoc.A szkoła nie jest droga- 300$ na miesiąc(2 przedmioty:liczenie i czytanie-2 razy w tygodniu po 30-ści minut).Kumon-to szkoła ,która traktuje Twoje dziecko wyjątkowo,biorąc pod uwagę Jego możliwości,bariery językowe oraz problemy wynikające z cech charakteru czy temperamentu.
A praca?Jest OK!!! Instruktorzy dbają na bieżąco o porządek,więc naszym zadaniem jest cotygodniowy mały deep cleaning obejmujący salę dla uczniów,małe biuro szefowej,pokój instruktorów ,poczekalnia i 3 łazienki.Wszyscy z szefową Karen Hochman na czele,Jej asystentką miss Kim i najdłużej tam  pracującą miss Melissą są tam przemili
i na pewno to dobrzy nauczyciele,gdyż widać jak dzieci Je kochają.
No cóż-jest jeden minus.Miss Kim uwielbia jak jest ciepło tak jak na Jamajce -to musisz pracować w temperaturze nieraz ok.30-stu stopni Celcjusza.
A muszę powiedzieć,że chyba liczą się ,że zdaniem pracowników z Busy Bee,bo jak była rekrutacja na nowych instruktorów,to osobiście doradziłem ,aby przyjąć piękną Rosjankę Alice i  już pracuje.
Dzieciom wpaja się tam wiele mądrych sentencji,aby łatwiej osiągnęły sukces.Myślę ,że niektóre z nich mogłyby i nas nakierować na drogę sukcesu.