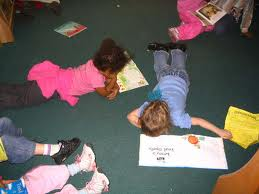 Many colleges are already back in session and grade schools in Manhattan and other areas of the country will soon be opening their doors. Janitorial staff and contracted cleaning companies are hard at work preparing schools for children, teachers, and administrators. These institutions must be clean and sanitary before anyone crosses the threshold for a new school year. In addition to cleaning and waxing floors, desks, and other hard services, cleaning staff must focus on upholstery and carpeting in educational institutions.
Carpet cleaning machines are used on wall-to-wall carpets, area rugs, carpeted mats, seat upholstery, and other fabric-covered surfaces. They remove dirt and debris and clean fibers so these surfaces look like new. Many machines utilize hot water and cleaning solutions to achieve the desired results. The water-solution mixture is injected into the surface fibers and the cleaning agent begins weakening or breaking down the bond between the dirt and the soft surface.
Cleaning solution is given time to work into the fibers or other material. The worker then uses a wand attached to the machine to vigorously agitate the surface of the material. Debris is extracted using a suctioning process designed to reach deep into fibers, getting them completely clean. When very hot water is used, the cleaning process also sanitizes the carpets and upholstery. The area is left as clean as possible, ready for use by students and teachers.
Some machines have an output temperature of 210 degrees Fahrenheit. These clean faster and better than other types. Models that have multiple heating elements are most suitable for cleaning carpets in educational institutions because they quickly reach the maximum output temperature. Commercial carpet cleaners with several wands allow workers to clean both carpeting and upholstery.
With cleaning solutions for carpets, focus has turned from efficiency to the side effects of the cleaning agents. Some agents leave toxic residue, which can be very hazardous for children playing on the carpeting. Many schools are converting to eco-friendly chemicals extracted from vegetables and plants. These are as effective as their synthetic alternatives but contain only natural ingredients so they do not leave harmful substances behind on carpets.
Cleaning workers still have some time to get carpets and upholstery clean in local schools. They will be using only the most effective equipment and cleaning solutions that do not have harmful side effects. Students, teachers, and administrators can look forward to clean carpets and upholstery and a healthy school year.