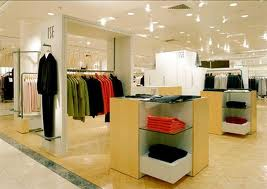 When we think of customer service characteristics for retail stores, we picture smiling customer service representatives ready to assist us with selecting and paying for items. We may even imagine those representatives suggesting complementary items to complete our purchases. What we typically do not think of is a clean store. We should because store cleanliness is an important part of customer service within a retail environment, and retail customer service includes cleanliness
Customers use their wallets to speak volumes about the cleanliness of retail stores. If a store is dirty, they will not shop there. Retailers who want to capture market share hire commercial cleaning services to clean carpets, floors, fixtures, and other surfaces. The result is a sparkling clean store that welcomes customers with open arms, encouraging them to spend as much time there as possible.
The impression of cleanliness begins at the front door. The entrance to the store should be clean and inviting and feature a trash receptacle for discarding rubbish. Glass doors and windows should be clean, with no sign of fingerprints. If the front face of the store is dirty, customers will assume the rest of the store is too and will shop elsewhere.
After vacuuming or sweeping floors, commercial cleaners tackle this glass and all metal surfaces throughout the store. They ensure that these areas glisten so customers will be dazzled. According to research, customers take most notice of merchandising that is between knee and shoulder levels so these areas should receive particular focus during cleaning. After cleaning workers tackle these spots, retailers should step in to make sure products are arranged and displayed in an orderly manner.
Fitting rooms should be kept spotless because these are where 80 percent of purchasing decisions are made. Cleaning workers may only be able to address these once a day so retailers should have a duster and vacuum on hand for touch-up cleaning. If the store features a stock area, it should be separated from the sales floor by a curtain or door so customers will not see it.
Most retail stores feature restrooms and customers should be able to use these. Cleaning products that sanitize and disinfect should be used in restrooms to prevent the spread of germs. Retail restrooms and the store itself should smell clean. The sales floor should be free of clutter and feature only the necessary amount of merchandise. In addition, the register area should always be spotless because this is where purchases are made.