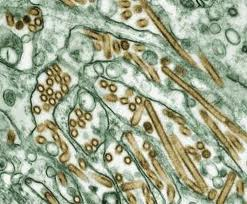 Since August 2011, the Centers for Disease Control and Prevention has confirmed 12 human infection cases regarding an influenza virus with swine-origin. Called H3N2, this virus carries the same M gene present in the 2009 H1N1 virus. More than one million people suffered from H1N1 and this virus claimed the lives of an additional 477 people within the U.S. Commercial cleaning services should be aware of the new strain of this flu and take steps to prevent spread of such diseases.
Human-to-human transmission of the virus has not be sustained. However, a paper published by CDC scientists indicated that the new strain could potentially cause a pandemic. This is a much different stand than the CDC originally took on the strain. According to one author, the currently administered seasonal flu vaccine does not protect against this strain of swine flu. The CDC is working on a vaccine for variants of swine flu such as H3N2.
The most recent findings indicate that the virus can be more easily transmitted than originally thought. H3N2 cases have been reported in West Virginia, Pennsylvania, Maine, Indiana, and Iowa. Each of the 12 patients has fully recovered and since 2012 began, there have not been any reported cases of H3N2. However, it is still important for commercial cleaners to take preventative measures when performing office cleaning.
U.S. EPA-registered disinfectant cleaners effective against Type A influenza viruses should be used on hard, non-porous surfaces receiving frequent hand contact. These include desks, computer mice and keyboards, copy machines, fax machines, door knobs, light switches, elevator buttons, and railings. In a break room, disinfectants should be used on water coolers and fountains, handles and keypads on microwaves, refrigerator handles, sink fixtures, and coffee pots.
Through education, cleaning companies can help commercial clients reduce their susceptibility to viruses like swine flu. By teaching customers proper hand washing techniques and personal workspace disinfecting procedures, cleaning services are doing their part to spread the word. Including tips in new client welcome packages and on washroom walls is recommended.
Influenza viruses can survive for up to eight hours on surfaces and are primarily transmitted by hands. Installing touch-free restroom products like self-flushing toilets, soap dispensers, and hand dryers will help prevent the spread of these diseases. Employees can be trained to use aerosol or spray and wipe sanitizers in high-touch areas between commercial cleaning periods. Pre-moistened disinfectant wipes can be used on chairs, keyboards, and telephones.