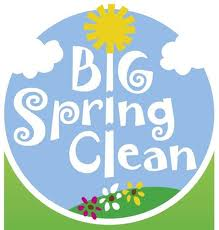 As the weather becomes nicer, many companies are choosing to do spring cleaning. Commercial cleaning services are busy providing quotes for one-time or long-term full-service cleaning contracts. Businesses who are interested in outsourcing spring cleaning duties should understand what a professional cleaning service has to offer.
Standard office cleaning involves picking up trash, vacuuming carpets, mopping hard floors, dusting desktops, washing interior windows, and maintaining restrooms. The commercial cleaning company selected for this job should be licensed and fully insured. This provides damage and theft protection to client property and equipment. Clients should have the option to select a daily or weekly cleaning schedule and regular maintenance of waxed floors.
Basic cleaning addresses typical dust, soil, and other debris. Sometimes, more comprehensive cleaning is required and the commercial cleaner should be able to handle the job. A call to the cleaning company will result in a consultation that explains the services available and associated costs. Clients can then choose to have this extra cleaning performed on a regular basis or as a one-time offering. Whenever client needs change, the cleaning company should be contracted to provide a solution.
Standard bathroom maintenance involves mopping floors, disinfecting surfaces, and replenishing consumable products like toilet paper, soap, and paper towels. Products used to clean restrooms should meet Environmental Protection Agency standards. Biodegradable products are highly recommended because these do not have harmful fumes or irritants and they are safely absorbed into the atmosphere. Organic cleaners may be available upon request and because these are purchased in bulk, even the packaging is minimal.
The spring cleaning schedule should be convenient for employees and visitors. The best commercial cleaners offer a choice of schedules that fall before, during, and after typical business hours. They are able to develop a customized program designed to meet the needs of their clients. Regardless of the time of day the office is cleaned, the same care should be taken in the process. Clients should hold their professional cleaners to the highest standards.
A clean, fresh office is the perfect way to welcome spring. Windows sparkle, floors are shiny, and carpets are free of allergens that cause workers to cough and sneeze. The bathroom will be as clean as the workspace and will stay sanitary, limiting the spread of bacteria and germs. Visitors cannot help but be impressed and workers will have a more positive outlook, causing them to be more productive.