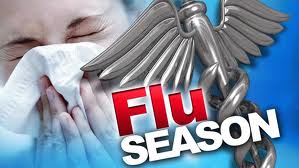 The U.S. Centers for Disease Control and Prevention held a press conference earlier this month, announcing that flu season started earlier than usual this year. The CDC has not seen flu cases this early since the winter of 2003 to 2004. Suspected cases of the flu have increased in five southern states. Even worse is news that the primary flu strain tends to be relatively severe.
CDC Director Dr. Thomas Frieden commented that it appears this flu season could be a bad one. The primary strain of flu being experienced tends to make the sufferer sicker. This is particularly true when it affects an older individual. The good news is that more than one-third of Americans have already received a flu vaccination this season. So far, the vaccine seems to be a match with the flu strains being experienced.
The CDC is tracking influenza rates weekly and a cause for the early onslaught of the flu has not been identified. Flu cases do not usually increase to current levels until after Christmas. The dominant flu strain during the 2003-2004 season was the same as the one most prevalent this year. During that season, the number of flu-related deaths in both children and the elderly was higher than usual.
Unlike the 2003-2004 season, the vaccine seems to be a match, there is more of it available, and flu vaccination rates have increased. Commercial cleaning services are doing their part to help reduce the spread of flu germs by keeping public restrooms and common areas clean and disinfected. Many clients request an increased cleaning frequency during flu season. They want to help keep employees healthy throughout the holiday season and into the new year.
Vaccination is the best way to prevent the flu but facility and office cleaning also play important roles. Employees can reduce their risk even further by washing their hands often with water and soap or using an alcohol-based hand sanitizer when soap is not available. Hands should be scrubbed for at least 20 seconds and scrubbing should include the back of the hands, under nails, and between fingers.
Cleaning staff uses special products to kill bacteria, germs, and other contaminants that can remain on hard surfaces and in the air. These reduce the risk of a sick employee spreading the flu to co-workers while in the office. A healthy environment is particularly important during a heavy flu season like this one is shaping up to be.
Our Business Reviews at 2findLocal.com
Google plus