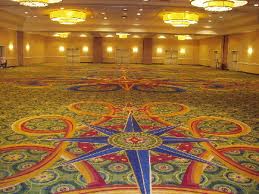 If the tourism industry had its way, the winter holiday season would arrive just after Labor Day and run through spring. Even retailers seem to embrace cold-weather holidays earlier each year, filling stores with Christmas and Hanukah decorations before Halloween has arrived. This early rush to the holidays means that hotels must get things in order now.
In addition to promoting holiday accommodation packages and developing holiday menus for the restaurant, hotel managers should get their facilities looking clean as a whistle. If in-house cleaning staff could use some help, commercial cleaning services are reading and willing to offer assistance. They provide the extra cleaning power needed to get hotels looking great in preparation for holiday decorating.
The best cleaning companies are booked far in advance of the winter holidays so now is the time to contact them. Hotel managers can schedule carpet cleaning, floor polishing, and restroom sanitizing in common areas and guest rooms during this off-season before the holiday rush. This way, the establishment will look great in time for Thanksgiving, one of the major travel holidays of the year. Hotel guests will be welcomed by a spotless lobby with shining floors and will feel right at home in the clean sleeping rooms.
When shopping for cleaning companies, hotel managers should consider the services they will need. This enables the cleaning provider to present price quote for a complete cleaning package. Of course, something always seems to be forgotten, which is why cleaners offer single-service pricing as well. A good cleaning company will visit the hotel and make additional recommendations based on observing the condition of the facility.
Once one holiday ends, the other seems to begin, making it important to schedule post-Thanksgiving cleanup before decorating the hotel for the winter season. Cleaners will have open spaces to work within rather than navigating around Christmas trees, menorahs, and giant snowflake decorations. When the hotel is once again clean, the elves can get to work adorning it with holiday décor.
Scheduling another cleaning immediately after Christmas will get the hotel ready for New Year's Eve, which is always a sellout for hotels in urban areas like New York City. The facility will be prepared for all the guests and revelry that this holiday brings. The aftermath is another story but the dirt and debris left in sleeping rooms, banquet facilities, and common areas can easily be handled by an experienced commercial cleaning company.