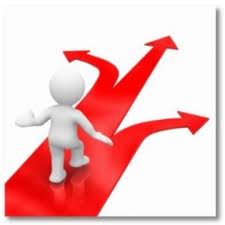 Office and building managers sometimes outsource cleaning services by retaining a third party to handle janitorial duties. Finding a good janitorial service involves more than just issuing a request for proposals and doing walk-throughs with prospective vendors. As anyone who has had a bad experience will tell you, the decision is worth the time involved to make it. Consider the following information when choosing between a small and large company.
For the average office or building, either a small or large cleaning service can perform the job. A smaller company may be less expensive but a larger firm may promise a wider array and higher level of service. In addition to checking references provided by the company, visit a current client to assess quality of workmanship. The best cleaning companies do excellent work long after they have retained the client so determine whether the effort is ongoing.
Be wary of an unusually low bid from a large company because it may indicate ulterior motives. The business may make big promises that it never intends to fulfill after signing the contract. On the other hand, a small company may not be able to handle the needs of larger clients, leaving these customers to take up the flack. Many small companies are eager to prove that they can rival the major players but they sometimes to not have the equipment or the workforce for the job.
Though price should factor into the decision, the most important aspect is the quality of work. Do not select this vendor based on the lowest bid received. Janitorial services that make their best effort when cleaning an office or building are invaluable. Consider whether the company will do a good job and be reliable while at the same time charging a reasonable price.
A new aspect of the selection process is being incorporated by many companies and buildings. Eco friendly cleaning practices are being evaluated due to local and regional pressure to go green. Find out whether the janitorial service providers being considered use green cleaning methods. Some vendors claim to be green but are merely giving this lip service.
Hiring a janitorial service is not an easy task but if the right vendor is selected, the task need not be repeated. Approach the process by comparing price, quality of work, and whether green cleaning practices are used. After contracting with a new janitorial service, the appearance of the office or building should quickly improve.