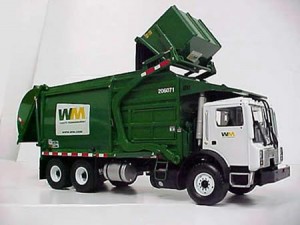 Psychology plays a big role in customer behavior and businesses address this in their advertising. Where some of them fall short is in the appearance of their office exteriors. The more appealing a building looks on the outside, the more positive customers feel about the business itself. Failure to maintain the exterior of the building leads gives customers a negative impression and adds to the amount of internal cleaning required.
Commercial cleaning services must work harder to keep the interior of a building clean and in good shape when the outside of the facility is not maintained. Exterior tidiness is often the job of building maintenance and landscape workers. However, cleaning companies must also pay attention to it. Rather than saying the outside area is not their job, they should pitch in to clean up debris near the building entrance.
Every building should have trash bins, cigarette receptacles, and recycling containers. When faced with the task of selecting these, building maintenance workers should consider the amount of daily traffic, capacity of the containers, and how often these will be emptied each day. Weather conditions are another important consideration when containers will be placed outside in areas exposed to the elements. The waste stream management process should be taken into account because it may be possible to collect multiple waste streams in one receptacle.
Cost is often a consideration but so are ergonomics and aesthetics. If containers must meet certain ergonomic requirements, those featuring doors that open in the side or front may be the best choices. Aesthetics of the building and exterior area may make it necessary to have decorative receptacles, which often increases costs. If exterior appearance is not important, the maintenance staff should select the most appealing containers featuring the lowest prices.
The natural tendency may be to select containers that have larger than necessary capacity. However, this can cause people to bring their trash from home or throw out trash they have in their cars. On the other hand, containers that are too small may overflow before commercial cleaning services are able to empty them.
Receptacles should be large enough to accommodate business waste and recyclables, placed near entryways, meeting spots, and areas experiencing high traffic. Separating trash containers from recycling bins decreases recycling stream contamination rates, according to experts. Each receptacle should coordinate with the building design and color scheme but be clearly labeled so people know what it holds.