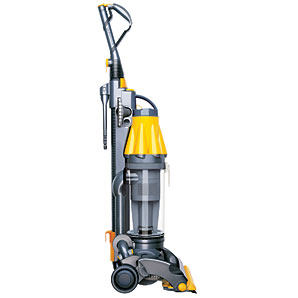 Office cleaning companies are in stiff competition for business customers so it is essential that they use the most effective cleaning methods, products, and equipment. Landing a huge commercial client can make a big impact on the financials of a cleaning business. This sometimes requires choosing from several types of cleaning equipment to use at the client site.
For carpet cleaning, the choice may be between upright, canister, and backpack vacuums. When deciding which vacuum is best, cleaners should consider the amount of carpet their commercial clients have and how frequently it will be cleaned. These styles of vacuums are very similar in terms of components but feature unique types of mounting.
Upright vacuums are a single unit comprised of a handle attached to a vacuum. Users guide the vacuum by moving the handle and the wheels on the bottom of the unit move in response. Canister vacuums sit on wheels and are rolled around a cleaning area while the user moves the hose to guide the cleaning nozzle. They are lightweight, durable, and often more portable than uprights. It is much easier to vacuum a flight of stairs with a canister vacuum.
Backpack vacuums are mounted to the back of the user. There is no rolling canister and attached hose to become tangled in furniture during office cleaning. When a backpack vacuum is used, carpet cleaning is smooth and even. Unlike canister and upright vacuums, there are no lines to show which areas have been cleaned. Customers often comment that they prefer the "no lines" look because it appears more natural.
With all three types, there are models for use on hard floor surfaces and within small spaces. The compact nature of backpack vacuums makes them convenient for cleaning in hard-to-reach areas like ceiling corners and around light fixtures. There is nothing to hold but the wand and nothing drags behind to make climbing a ladder difficult. However, a stronger vacuum is still recommended one or two times monthly to do heavy soil lifting.
Backpack vacuums are more ergonomic than canisters because they reduce back strain. Modern styles feature improved filtration that gathers more airborne particulates. When a bulky vacuum is unable to reach a certain spot, the backpack style probably can. However, the more powerful nature of many canister and upright vacuums leads many cleaning companies to include both a backpack and one of these in their equipment arsenal.