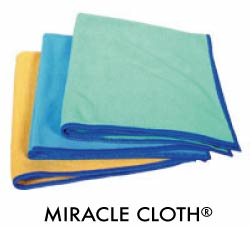 Whether they are located at home or in the office, windows are our view to the outside world. Mirrors provide us with a look at ourselves so we can ensure that we appear our best. Regular cleaning keeps these surfaces free of smudges and spots. Though paper towels and a spray cleaner might seem like the easiest way to keep windows clean, they are not.
The truth is that in addition to being expensive, this method is one of the least effective, most difficult, and most harmful ways to clean mirrors and windows. A huge amount of paper towels is used when all windows at home or work are cleaned. Cleaning products designed for windows and mirrors can be expensive when used frequently or in large quantities. In addition, they may not be very effective, even though they claim to be created for window and mirror cleaning.
A reusable microfiber cloth is considered the easiest, safest, and most cost-effective way of cleaning mirrors and windows. When used damp without any cleaning products, it provides mirrors and windows with a lint and streak-free shine. The cloth is designed to remove 99 percent of dirt, dust, bacteria, and germs from nearly any surface, so it makes a valuable addition to the cleaning supply inventory.
Cleaning services have begun using microfiber cloths when cleaning homes and offices. Some workers add an eco-friendly cleaner to the cloth in order to provide extra shine and a fresh scent. Squeegees and buckets become equipment of the past and cleaning transforms into an easy, mess-free process. Money saved due to not needing expensive equipment is passed along to the customer in the form of reduced fees.
What makes a microfiber cloth work so well is the unique composition and weave of the fiber. Each fiber is 100 times thinner than a human hair and is woven to form tens of thousands of fibers per square inch. The fiber is then split multiple times to create cleaning wedges that skim the surface being cleaned, lifting up dirt and trapping it in the fibers.
This creates a built-in cleaning powerhouse that does not require the use of additional cleaner. Experts say that the best way to clean a mirror or window is to use only water. Cleaning services have heeded this advice and often use microfiber cloths on these and other surfaces. Not only are they easier on the wallet, the cleaning method is more environmentally friendly.