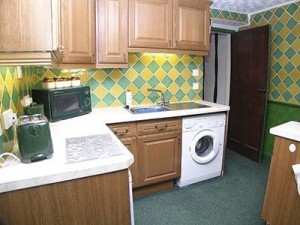 Just because you live in a tiny apartment does not mean cleaning is not necessary. In a month or so, students attending schools in Manhattan and elsewhere will be moving into off-campus apartments. Parents can pack as many cleaning supplies as they want, the bottom line is that the kids probably will not use them. Without someone around to monitor the situation, the apartment will quickly begin looking like a trash heap.
An unclean apartment is not only unattractive, it can be a health hazard. Combine leftover food sitting out for days, a dirty bathroom filled with germs, and a college student who never sleeps and you have a recipe for illness. Before long, the kids will be headed home to mom and dad for some chicken soup or, worse yet, laid up in the hospital. The empty nest will be no longer and parents will spend their free time bedside.
To avoid this situation, parents should research commercial cleaning services local to the schools in Manhattan or other areas and select one that performs apartment cleaning. Coordinating this arrangement in advance makes for a stress-free living situation. Parents will not need to pack all those cleaning supplies and they will have peace of mind that the apartment is given the attention it deserves according to a pre-determined schedule.
Parents can arrange how the costs will be divided between roommates. Some parents prefer that their kids pay the cleaning fees themselves so the young adults realize the importance of cleanliness. Others choose to pay the bills until their children get themselves settled at school and take on a part-time job. Whatever the case, each person residing in the apartment should be responsible for a portion of the invoices.
Commercial cleaning services are staffed with highly trained workers who have been exposed to nearly any situation, including messy college students. Their cleaning routine will include vacuuming carpets, sweeping and mopping floors, washing the inside of windows, cleaning bathrooms, and cleaning the kitchen. After they leave, the apartment will be as clean as the day the kids moved in their belongings.
Some kids will observe how the workers clean and may choose to begin doing it themselves. By hitting them in the wallet, parents show kids that being responsible saves money. Other students will prefer to sleep late and play video games, leaving the cleaning chores to the professionals while they enjoy their relaxing lifestyle.