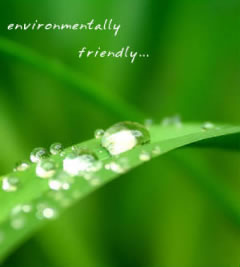 Many people are choosing to live in a more environmentally-friendly manner. They minimize waste, recycle whenever possible, and use products that are eco-friendly. When it comes to cleaning products, consumers often do not think of those used to clean the carpet. Just like there are eco-friendly window cleaners, there are carpet cleaning products for the environmentally conscious household. Whether consumers do the cleaning themselves or hire a professional, they should look for these.
The Home Depot subsidiary ChemDry cleans carpets using carbonated bubbles rather than harsh chemicals. The company reports that no harmful enzymes, solvents, or detergents are involved and the process consumes a fraction of the water used by other companies. ZOOTS, one of the Inc. magazine top 50 green companies in the U.S. , uses only the purest cleaning solutions when cleaning carpets.
There are plenty of other cleaning companies that use eco-friendly solutions for carpet cleaning. Look in the phone book or online and you should find a few, whether you live in a large metropolitan area or a small town. Get basic details regarding the environmentally-safe products used and then compare these to find the best option for your home or office. Some companies charge more when these solutions are used but the benefits often outweigh the cost.
For those who prefer to go it alone, there are homemade solutions and products available in stores. Keeping carpets clean minimizes the need to call in a professional. Carpets can be spot cleaned with a solution of equal parts water and white vinegar. Spray this onto the stain, wait a few minutes, and then remove it with a sponge dipped in warm, soapy water. Difficult stains can be treated with a paste of vinegar, borax, and salt that is left on the spot overnight and vacuumed up the following morning.
To remove food spills or pet odors from carpet, sprinkle baking soda on the spot, allow it to sit overnight, and vacuum the next day. Eco-friendly carpet cleaning foam uses ¼ cup liquid soap with a vegetable oil base and three tablespoons water. Whip these ingredients into a foam, rub the substance on the spot, and then rinse.
Consumers can find eco-friendly cleaning products designed for carpets online or in stores. Simple Green offers its Clean Building Carpet Cleaner Concentrate in one gallon bottles. This environmentally preferred product sells for under $25. Earth Friendly Carpet Shampoo is chemical and bleach-free and a 40 ounce bottle costs less than $7.