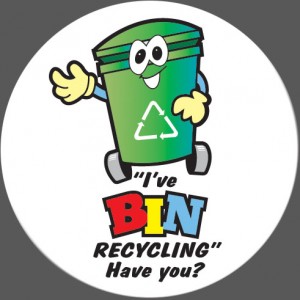 Minneapolis may be the latest city to mandate recycling for businesses but it is in good company. Cities and towns throughout the country have made recycling mandatory in recent years. Whether people live, work, worship, or learn in certain cities, they are able to recycle. Legislators increasingly support the view that recycling should be part of the daily routine, not the exception to a way of life.
Businesses in Minneapolis must develop a written recycling plan. This will most likely involve collaboration with their commercial cleaning services. Cleaning workers must be aware of where recycling containers are located and the proper procedure to follow during disposal. If the ordinance is not adhered to, a business will receive a written warning and potentially, fines. Therefore, it is important for janitorial services, building management, and company leadership to be on the same page.
Legislators understand that it takes time for businesses to implement recycling programs. Therefore, they are often slow to begin enforcement practices. The goal is to help companies having trouble getting started, not make them fearful of retribution. Online recycling guides prove useful to commercial cleaning services and businesses when creating a new recycling system. Some counties provide commercial residents with educational resources and technical support. A call to the city or town should result in further assistance.
Once the business has developed a recycling plan, the details should be communicated to employees. If facility management created a program for the entire building, each tenant should be supplied with the details. This promotes uniform implementation and ensures that no tenant is left out of the plan. Posting and distributing recycling instructions make it easier for tenants or employees to comply with the requirements.
Many janitorial services workers have been waiting for this day to come. During daily office cleaning, they see recyclable items tossed into the regular waste bin. Now, employees are beginning to establish recycling stations at their desks. If they forget to dump the recyclables into the appropriate containers within the office, the cleaning crew can do it for them.
Working together to implement a recycling program allows cleaning companies, building management, and commercial tenants to develop a stronger relationship. Each party plays a role in the greening of our planet. Though recycling may seem too easy to make a big difference, it does. Making recycling a way of life helps ensure our planet will be inhabitable for many years.