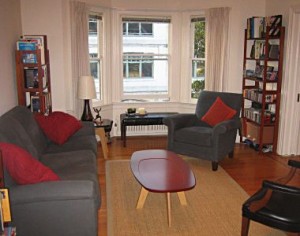 Some people live in apartments because they are just beginning their careers. Others work in large cities and find in-town apartment living much more convenient than residing in the suburbs. Regardless of the motivation, the apartment becomes a home. As is the case with any residence, a messy apartment is unattractive and can even present hazards. Commercial cleaning services that handle apartment cleaning can transform this small space in a matter of hours.
Busy professionals often place apartment cleaning low on their list of things to do. They are focused on building their careers and networking during their spare time. When visitors come from out of town, the last thing the apartment dweller wants them to see is a mess. Hiring a professional to do basic or deep cleaning keeps this from happening. Even if guests are only stopping by for some cocktails, they will be met with a sparkling clean residence.
Some renters avoid using commercial cleaning services because they are wary of the chemicals in commercial cleaning products. To address this issue, some cleaning companies have begun offering eco-friendly cleaning methods. Only the most environmentally-friendly cleaning solutions are used, allowing the renter to rest assured that no harm will result from the cleaning process. Whether they are engaged in regular or deep cleaning, workers ensure that products are safe.
Though daily cleaning is available, this may not accommodate the schedule of an apartment dweller. Flexible options like weekly, biweekly, and monthly cleanings are also available. Customers can select which one meets their needs and may change this as circumstances require. This ensures that the apartment stays clean whether much entertaining takes place within its confines or the resident is traveling for weeks on end.
One of the reasons people hire a professional to clean their apartment is to provide them with extra time. Another is the fact that professionals tend to address small details often overlooked by the renter. During a deep cleaning, workers spot clean doors and walls, something many of us rarely, if ever, do. Cleaning windows is another task we frequently overlook that cleaners make a point to handle.
Being able to specify cleaning frequency and type of cleaning products used are just two of the options offered in a professional cleaning arrangement. Other services, like carpet steam cleaning and bathroom pressure washing, are also available. A clean apartment results in a healthy environment so it should be given a high priority.