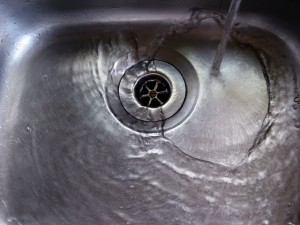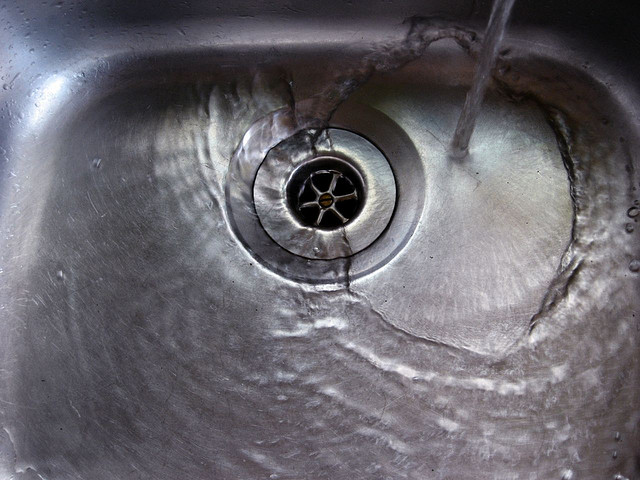 Today I woke up and got ready for the day. Things were going good; I got dressed, made my bed, and headed to the bathroom. As I began brushing my teeth, the water in the sink slowly rose higher and higher. I turned off the water to give it a moment to drain, but nothing moved. The water sat silently, and I stood there waiting with a mouth full of toothpaste. It had to go down eventually, right? With my eyes squinted tightly, I could almost see the water level lower. As the seconds ticked by and my gag-reflex kicked into gear, I ran from the bathroom towards the kitchen to free my mouth and finish brushing my teeth. The drain was definitely clogged. It happens to everyone, but it sure throws off your routine when it does. Here are some natural ways you can get your drain cleaned and prevent future unwanted clogging.
Prevent Clogging
One of the easiest ways to clog a drain is with hair, especially in the bathroom. Hair loves to stick to hair, and a big wad of it is going trap itself in your drain. For showers and bath tubs, you can actually buy drain covers that catch hair. Other drains have small holes to prevent hair and other larger debris from escaping down the drain. Be aware of what you place in your sinks, and don't wash whatever is in there down with water.
Baking Soda and Vinegar
Baking soda is an amazing natural cleaner and deodorizer. Use one cup of baking soda with a cup of vinegar and watch science happen. The chemical reaction helps loosen the clog and cleans the drain out with intense foaming. If the clog doesn't dissolve the first time, don't be afraid to rinse and repeat.
Salt, Borax, and Vinegar
Borax is one of my favorite cleaners in the laundry room; it eliminates odors and helps my clothes get cleaner. Using ½ cup of salt and ½ a cup of borax mixed with 1 cup of vinegar can work wonders on a clogged drain. This drain cleaner does take a little patience; let it sit in the drain for an hour before running the water.
Boiling Water
This is one of the simplest drain cleaner methods that people don't seem to think about. It works great in the kitchen sink where oils harden inside the drain. If the water is hot enough, it can heat the oils just enough to wash them the rest of the way down the drain. For this method to work best, boil several pots of water and flush them down quickly together.
A week or two before my drain completely clogged up, there were plenty of warning signs that my drain was due for a cleaning. The water wasn't running down smoothly, and it always took a few seconds for it to drain small amounts of water. As soon as the water slowed, I should have grabbed my box of baking soda and my bottle of vinegar. Drains are going to clog; it is what they do! Continually cleaning your drain is a sure way to prevent clogging, and it also keeps away unpleasant odors lurking in the pipes. Whenever you scrub down your bathroom or polish your kitchen sink, remember to add the drains to the list. It only takes a few seconds, but is a sure way to prevent clogging in the future.
Image Courtesy of R/DV/RS (Flickr)