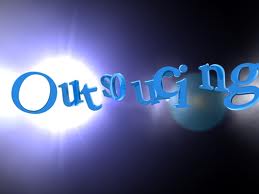 Whether people operate schools in Manhattan or businesses in Boise, they may be considering outsourcing the cleaning function. Outsourcing has several benefits and using a local company has even more positive features. If you are considering having a third party handle commercial cleaning, read on to learn more about the reasons to do this.
By outsourcing, a company avoids having to hire an employee to handle the task. Employment costs include salary, benefits, insurance, and other expenses. Employing a janitorial worker means the company must purchase cleaning equipment and supplies and pay to maintain the equipment over the years. With outsourcing, the company pays only a single contracted amount for the services requested. There are no employment or equipment charges.
Having an existing employee handle the janitorial work is an alternative to hiring a new staff member. An employee can be dedicated to this task, with current responsibilities reassigned, or several employees can each handle a portion of the janitorial duties. In either situation, the affected employees will be saddled with new and additional work, which can increase their stress and negatively affect the business. High levels of absenteeism, increased staff turnover, and substandard work performance are a few unfortunate results.
Outsourcing janitorial services allows employees to remain focused on their primary responsibilities. Employees maintain their contributions to the business while janitorial workers focus on keeping the commercial environment clean. When outsourcing, companies have a choice between local or national providers. Using a local company is the best approach because the organization will be reinvesting its money in the community. A ripple effect is created in a community when companies spend money with other local businesses, multiplying the impact of this money.
A local janitorial business provides more local jobs, increasing community growth. In addition, it reinvests tax dollars in the city or town of operation. Large cleaning companies move tax dollars to different geographic areas. In addition, they usually do not offer diverse services to meet geographically-based needs. Customers typically do not have the choices they are offered when using a local cleaner.
Local business enhances many aspects of the community including its finances, character, and longevity. When a commercial customer decides to outsource janitorial work to a local business, the health of the community is affected favorably. Consumers should research local cleaning companies to find one that is reliable and offers a comprehensive list of services at reasonable prices.