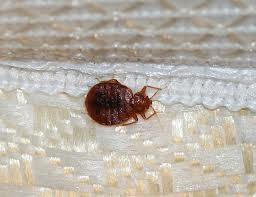 Bedbugs have reemerged in society and they do not seem to be going away. In 2011, 99 percent of pest control companies in the U.S. reported dealing with at least one bedbug infestation. Managers of commercial facilities are taking things into their own hands but their approach may be contributing to the problem. Misusing pesticides as an attempt to treat a bedbug infestation can harm both humans and the environment.
At the end of last year, a health advisory issued by the Agency for Toxic Substances and Disease Registry and the U.S. Centers for Disease Control and Prevention (CDC) warned of the dangers of misusing pesticides as treatment for bedbug infestations. Nearly 200 cases of improper pesticide application or use of an unsuitable or legally banned pesticide were reported to the National Pesticide Information Center from January 2006 to December 2010. The advisory warned that lack of knowledge could turn a bedbug infestation into a bigger problem
Bedbugs can now be found in nearly every type of commercial space with hotels, motels, and apartments being the most heavily impacted. An increasing number of treatments have occurred in office buildings, hospitals, schools, nursing homes, college dormitories, movie theaters, and public transportation facilities. To prepare for a potential infestation, building managers should educate themselves and their staff about bedbug detection, behavior, and treatment.
Even the most meticulous janitorial services cannot completely prevent bedbugs from appearing. These tiny insects are able to hitchhike their way into a facility on any given day. The U.S. Environmental Protection Agency and the CDC recommend using an Integrated Pest Management Approach developed with the help of a pest management professional. This will help control bedbugs without high risk to property, the environment, and people.
Live bedbugs, 1/32 to 1/8-inch cream-colored eggs, cast bug skins, and small, rust-colored marks on box springs, bedding, or mattresses are indications of bedbugs. Pest management professionals employ several techniques when monitoring and treating bedbug infestations including visual and canine inspection, DNA testing, heat treatment, and bed and furniture encasement. If required, they may perform residual treatments using fumigation or chemicals.
Pest management professionals work with building maintenance and professional cleaning staff to tackle bedbug problems. Therefore, it is important to find a knowledgeable company to become part of the commercial team. Look for an established, licensed provider with bedbug identification and treatment experience that uses safe yet effective techniques to treat infestations.
Read about more cleaning tips:
Cleaning and Preserving Hardwood Floors and Addressing "Sticky" Surfaces Through Clutter Reduction