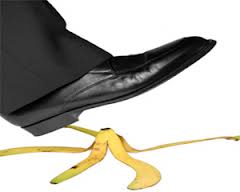 When the winter holidays arrive, restaurateurs must focus on more than their holiday menus. Inclement weather can wreak havoc on restaurant floors, contributing to slip and fall accidents. As more patrons cross the threshold, they track slush, snow, and other precipitation onto the floor. Slippery restaurant floors are a safety hazard that no restaurant owner wants to encounter.
Restaurant operators should establish a floor safety checklist for the holiday season. It begins with protecting entryways by adding matting to the entrance and exit for every exterior door. Scraper mats placed outside of the restaurant remove salt and slush before patrons enter the establishment. Walk-off matting located inside the establishment entrance absorbs water and reduces puddle formation. Heavy seasonal foot traffic makes it essential to have extra mats on hand.
Exterior walkways should be kept clear of sleet and snow. This prevents patrons from slipping and falling outside of the restaurant. It also limits the amount of snow and salt that these patrons track inside on their shoes. Mops and cleaning products should be within easy access to tackle puddles and salt residue. Microfiber mops are excellent choices because these can absorb 99 percent of bacteria and dirt and three times their weight in water.
Clean up spills immediately and cordon off the area with caution signs until the floor is dry. Direct patrons around this area, paying special attention to curious children. Restaurant traffic tends to pick up before and after the date of a holiday so assign extra staff to the floor cleanup process because this can be a time-consuming task. Appointing a seasonal floor safety leader ensures that floors remain clean and clear. This individual will communicate the floor safety program to all employees on the clock.
By protecting high-traffic areas and transitional spots with matting, debris will stay contained rather than being tracked throughout the restaurant. Matting should be placed between the dining room and kitchen, in the lobby and greeting areas, and in the hallway leading to the restrooms. Places where patrons sit or stand can become puddle zones so pay special attention to these and perform quick cleanup.
Safe floors should be top priority especially during the high-volume holiday season. Floor-related cleanup duties will become the responsibility of many employees. Deep cleaning from a commercial cleaning services company removes dirt build-up to improve the slip resistance of hard floors. With this approach, restaurant floors look their best and remain safe throughout the holidays.