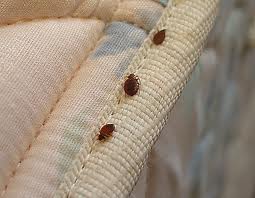 Bedbugs have been in the headlines a lot and it seems they are here to stay. Earlier this year, the National Bed Bug Summit was held in Washington, DC. Since outlawing DDT, no other method has been found to treat bedbug infestations. What resulted from the summit was a desire for a national coordinated effort against the bugs, with preventative measures, early detection, plans for treatment, and public education included.
The little hitchhikers like to hang out with office workers and travelers, spreading their joy to new environments. The truth is that any public place, even a four-star hotel, can have bedbugs. However, hotels in general are more aware of the situation and know how to treat infestations. Those who need further assistance contact commercial cleaning services.
Though the Environmental Protection Agency has noted the resurgence of bed bugs, it is faulted for not granting permission for more effective pesticides to be used. Many products sold over the counter only kill the bugs on contact. Some people become so frustrated that they turn to unlicensed exterminators, rather than knowledgeable janitorial services, and end up paying the price with chemical exposure sickness. Researchers are finding modern bedbugs resistant to chemicals like DDT so new versions must be found.
The most effective treatment entails an integrated approach. Chemicals are used in conjunction with vacuuming, laundering, clutter removal, and sealing of cracks in baseboards and walls. Staff or commercial cleaning services regularly monitor and inspect areas prone to infestation. Basic cleanliness can go a long way in getting rid of bedbugs.
Travelers can do their own part to address the situation. Bringing along a flashlight and inspecting the mattress, box spring, and headboard of hotel beds for fecal spotting is recommended. Some bedbugs are visible so people should be aware of their appearance and report any suspected bugs to the hotel management or janitorial services staff. By unpacking outside upon arrival at home, travelers can avoid bringing the bugs into their houses.
Clothing in the suitcase should be sealed in a plastic bag or a biodegradable bag that will dissolve in the washing machine. As soon as they arrive home, travelers should put the clothes in the washer and dry them on high heat. Travel clothes should be removed in the bathtub or outside and put directly into the washer. Putting suitcases into sealed plastic containers and store them in the garage or shed is also recommended.