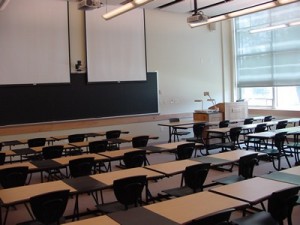 Only a few precious weeks of summer break remain until schools in Manhattan and other U.S. cities will be in full swing. Halls filled with children mean dirty floors, garbage, and unsanitary restrooms. Individuals overseeing the cleaning function for schools are either lining up their cleaning staff for the year or securing outside janitorial services to handle the work. If getting cleaners on board falls to you, make haste because the days of summer are quickly coming to an end.
Some cleaning companies specialize in cleaning educational facilities, whether these are tiny elementary schools in small towns or large high schools in Manhattan. They count private, public, and vocational schools among their clients. Many of them also clean the buildings and dormitories of colleges and universities. The work is never done and they make a living ensuring that students spend time within a clean environment.
Often, schools in large cities are overcrowded, which presents additional challenges. Bacteria and dirt accumulate more quickly within these environments. Just when summer cleaning rids the halls and classrooms of debris and germs, school goes back into session, requiring janitorial services to be resumed. Observers may consider this a thankless job but those who make it a career receive satisfaction from the results of their work.
Even though daily cleaning may take place during the school year, there are times when deep cleaning is necessary. This chore is usually performed when school lets out for winter or spring break. Having no children roaming the hallways to interfere with floor waxing and polishing equipment makes the job much easier. Floors have time to dry and remain unmarked until school opens again the following week. The sparkling school is ready for children to continue their educational endeavors.
Cleaning companies have begun encouraging their educational clients to go green. The process of green cleaning involves the use of equipment and products that are environmentally friendly. Students see these items in use each day and this practice hopefully encourages them to be more aware of our planet and conserve resources whenever possible.
Going to a dirty school every day can make students, teachers, and staff sick. Attendance improves when the environment is clean. Everyone feels more comfortable in a tidy space and this increased comfort level should encourage student learning. Each morning when the school prepares to open will be a fresh, new day in the life of the building.