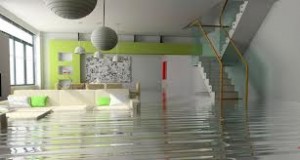 Businesses and schools in Manhattan and surrounding areas were hit hard by hurricane Sandy and the cleanup process is continuing. Once water is removed and electricity is restored, life does not necessarily get back to normal. There is still much cleanup to be done due to the debris that was left behind. This can be a daunting task for any janitorial staff and therefore, many are calling on an outside cleaning company for help.
Drive down a city street and you are bound to see at least one restoration or remediation company truck. These vehicles are traveling from as far as California to help residents and business owners on the east coast. They perform very valuable services but after they are gone, the mess of soggy papers and ruined equipment remains. Businesses need additional assistance to get operations back to normal quickly and efficiently.
Commercial cleaning services are ready to help. They handle everything from mopping and buffing hard floor surfaces, to shampooing carpets, to helping get bathrooms and kitchens back in order. While cleaning, they make sanitizing a top priority so impurities in rain and sea water do not cause infection or disease. This job is not an easy one but the best companies are staffed with plenty of workers to handle the duties.  Classrooms, office buildings, restaurants, hospitals, and other facilities will soon be open for business.
A full-service commercial cleaner can handle all tasks necessary in situations like this. After reviewing the condition of the facility, a company representative will provide a free price quote that includes all necessary services so there will be no hidden costs. If the customer wants any additional services, these can be added to the quote or offered as an ala carte item at a later date.
The goal is to get commercial facilities and educational institutions in operating condition as quickly as possible without sacrificing quality. Customers are encouraged to review the work performed and provide feedback. If any areas are unaddressed, the company will handle them as quickly as possible with minimal interruption.
Though the hope is to never need such services, businesses, schools, hospitals, and other facilities are lucky that these are available. A responsive and experienced cleaning company will make post-Sandy recovery efforts much more efficient. The facility will be clean and safe for all who enter its doors and life will soon regain some sort of normalcy.