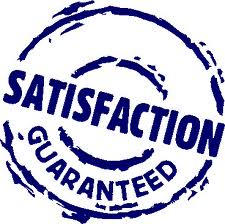 When people stay at a hotel, they expect the facility to be as clean as, if not cleaner, than their home. Hotel operators must ensure that their facilities not only look clean, but also are disinfected and sanitized. This improves guest satisfaction and lengthens the life of carpeting, tile, heating and cooling units, fixtures, and surfaces. Many studies have been conducted regarding hotel cleanliness but few of them focus on deep cleaning.
The best commercial cleaning services have hotels on their client list. A hotel is a building and as such, it requires that a comprehensive building maintenance routine be followed. In addition to cleaning rooms and common areas, this entails regular deep cleaning of floor surfaces, HVAC units, and additional equipment. Research proves that deep cleaning improves guest satisfaction as well as the company bottom line.
The interior and grounds of the facility should be spotless, providing customers with a good impression. Subjecting HVAC units to regular deep cleaning is part of recommended building maintenance because it prolongs the life of these expensive assets. Deep cleaning delays the need for costly repairs and replacement. A clean heating and air conditioning unit also emits air that is healthier for guests and employees to breathe. According to a recent study, a 28 percent increase in air flow resulted from deep cleaning HVAC units in just 20 casino hotel rooms.
Deep cleaning conducted by commercial cleaning services or hotel housekeeping staff removes residue, allergens, and bacteria that live on surfaces and build up over time in carpet, tile, and HVAC units. Energy consumption is also significantly reduced when these ventilation units are subjected to regular deep cleaning. Not only is this cleaning process an easy way to improve guest satisfaction, it is also cost-effective.
Hotel operators should take serious note of this information. It offers them a way to inexpensively improve the appearance of the property and illustrate to guests that every aspect of their stay has been considered. From the moment guests step into the hotel lobby, they are presented with a clean environment, and this continues until they check out of the hotel.
The secret to having repeat clientele is making cleanliness a priority. Guests who are impressed by the condition of their home away from home will be loyal. They will also tell others about their experience, increasing the customer base through word of mouth, the best form of free advertisement on the planet.