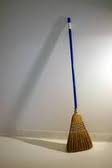 Many people resolve to make a fresh start in the new year. For some, this involves moving into a new apartment. Even a relocation from one side of town to another can be exciting for an apartment dweller. Anyone planning a January 2012 move should have found a new apartment by now. Developing a moving checklist is important and move-in and move-out cleaning services should be included on the list.
Leaving the current apartment clean upon departure maintains a good relationship with the current landlord. Apartment dwellers never know when they might cross paths with their landlords again so it is recommended that they do not burn any bridges. An added benefit of leaving the apartment cleaner than they found it is getting the entire security deposit refunded. This extra cash is especially welcome around the holidays.
Building maintenance staff will handle repairs to appliances and replace carpet, if necessary. However, apartment dwellers should still leave appliances, surfaces, and flooring clean. Professional cleaners can steam clean carpets, removing dirt and spots that accumulated during residence. They can also assist with any other aspects of cleaning that departing residents do not have the time or inclination to handle. Working together with these experts ensures that the apartment is in its best condition prior to move-out.
There is nothing worse than packing everything up and transporting it, only to open the door to a dirty new apartment. Landlords may find the conditions acceptable, but they also are not the ones who will be living in them. Just because building maintenance has put a fresh coat of paint on the walls and added new blinds does not make the new apartment clean.
Before breaking down in tears, the new resident should place a call to one of the local cleaning services. The company will be more than happy to help and can quickly dispatch workers to do a complete move-in cleaning. If the new resident is feeling particularly bold, a receipt for this service can be submitted to the landlord in hope of reimbursement.
Even if the landlord does not foot the bill, at least the apartment will be very clean. Belongings can then be moved in, unpacked, and arranged. Before long, the new apartment will become a comfortable and relaxing environment. By keeping it clean throughout his or her residence, the individual will not need to call on the professionals again until move-out.