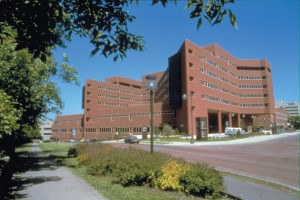 Change is constant, say many experts, but that does not mean that everyone affected must be happy about it. In fact, most people resist change, whether it is positive or negative. Such is the case for some workers providing janitorial services to the University of Minnesota. Starting in August, they will need to change their cleaning methods and not all of them are pleased about the situation.
Currently, each University custodian is responsible for cleaning a designated area by him or herself. The Facilities Management division of the university will be changing its cleaning system, requiring janitorial staff to work in teams. Some staff members are upset because they like being responsible for their own areas and take pride in the result. Under the new system, they will be forced to divide the various tasks required to clean an assigned area.
The building maintenance situation has become so serious that the representative labor union, Teamsters Local 320, filed a violation of contract grievance with the school. The University made the change in anticipation of budget cuts. It will slash 52 positions, reducing staff to 425, but will be able to maintain cleaning standards with fewer workers by using the team cleaning approach.
Since 1973, janitorial services workers have placed bids on cleaning areas, according to seniority. Senior custodians often request buildings that feature fewer bathrooms or assignment to Morrill Hall, where the offices of senior University officials are located. Facilities Management considers the new bidding process to fall within the guidelines of a 2001 memorandum of understanding entered into by the union and the University. The union disagrees with this perspective. Some suggested that workers be offered increased job security or pay for adherence but Facilities Management refused.
Both the union and Facilities Management have completed two steps within the grievance process. If they do not reach agreement after the third step, an arbiter will hear the issue. According to Sue Mauren, who has a 30-year involvement with the union and is a former University employee, the workers were never asked for their input prior to the cleaning system change being announced.
According to Joe Warhol, a member of the union negotiating committee, a team cleaning system previously implemented at the University's medical center in Fairview turned out to be a "colossal failure." Concerns regarding implementation at the University itself include repetitive strain injuries, loss of friendships, and a lack of ownership of building maintenance tasks.