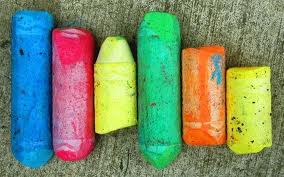 Ah, school days! The time when young minds expand, soaking up knowledge like a sponge. Unfortunately, educating can be messy for schools in Manhattan and throughout the country because chalk dust can embed itself in carpeting near the chalk boards in school classrooms. Regular cleaning is not enough to remove chalk dust that has built up over the years. Use the following techniques to remove this dust from carpets, making them look like new.
Colored chalk is a challenge that an extractor filled with weak solution cannot overcome. Carpet cleaners begin by making repeated passes with a beater bar vacuuming unit. They then mix a strong concentration of extraction cleaner in a pump sprayer and liberally apply this to the soiled area. After the solution has been on the carpeting for five to ten minutes, a brush, shampooer, bonnet, extractor power head brush, or tennis shoe sole is used to agitate the carpet fibers.
One cup of acidic rinse should be added to each five gallons of rinse water within the extractor tank. Making slow passes over the soiled area with the extractor unit should cause the chalk to disappear. An inadequate amount of dwell time, insufficient agitation, or a weak concentration of cleaner will have an unsuccessful outcome.
Another approach involves using a dry process to remove as much chalk dust as possible prior to cleaning. A pile lifter vacuum will most effectively remove built-up dust deep within carpet fibers. A microfiber cloth and air pressure can then be used. This carpet cleaning method is also effective for removing potting soil, toner, and other fine particulates. An absorbent powder cleaning process should be used to clean the carpet.
For fine particulate spots like those created by chalk dust, the less moisture used during cleaning, the better. Drier cleaning methods enable the largest amount of particulate to be removed from carpet fibers. This results in a cleaner carpet and minimal amount of buildup remaining for future cleaning jobs. By removing chalk dust from carpets on a regular basis, users extend the lifetimes of classroom carpeting.
If self-cleaning is not effective, a professional may need to be called. This expert has an arsenal of equipment and cleaning solutions that will make chalk dust removal a breeze. Within no time, classroom carpets will look as good as they did on the first day of school. Keeping them clean throughout the year will make teachers proud of their classrooms.