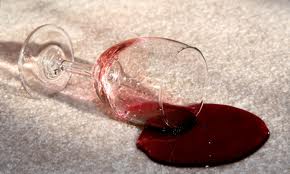 Cleaning carpets is an important part of building maintenance and when the right tools are used, the job is much easier. Carpets in commercial environments will inevitably have spots and stains. In the past, a bone spatula, spotting towels, and a tamping brush were the only tools available to professionals. The world of commercial cleaning has changed a lot since then and modern tools make it faster and simpler than ever to remove stains and spots from carpets in even the highest traffic areas.
Solvents, detergents, lubricants, and chemicals can be used to remove stains. The chemical reaction method of stain removal is made faster by adding energy like a wallpaper steamer, steam iron, or vapor steamer. Stains featuring artificial food coloring were once thought to be permanent but those days have passed. With the correct chemistry and the proper equipment, even a red-colored drink stain can be removed from carpet with little time and effort.
A UV flashlight and a good oxidizer make quick work of difficult stains like mustard. In commercial areas where pets often tread such as veterinary offices, pet accidents are the main culprit for carpet stains. In the past, complete removal was difficult, if not impossible, due to pet urine penetrating the carpet structure. These days, a sub-surface extraction tool removes the stain completely and leaves both the carpet pad and fibers nearly dry.
It is now much easier to get a pH reading for carpet spots that are waterborne. A flat electrode pH meter can be used on a damp spot without fear of contaminating the reading, which is accurate to 0.01. The recommended cleaning method has not changed, requiring treatment with a product featuring an opposite pH.
There have been many improvements in the chemistry of removing stains and spots. Modern stain removers can suffer at the hands of heat, making it important to store these solutions in an insulated nylon bag. Cleaning professionals can even add an ice pack to the bag to keep the products cool in the cleaning truck on the hottest days.
Carpet cleaning has been revolutionized during recent decades. Tools that loosen trapped dirt and debris and work in cleaning solutions are now available. There are even tools designed to unmat fibers and restore the nap to its original state. Spot extractors make it quick and convenient to attack small spots, allowing the heavy-duty equipment to remain in the truck.