The Rough Journey to Snow Removal at MetLife Stadium was upon us again. We were surrounded again with W-9 applications & charter buses, and 130 men and women ready to shovel snow. Sounds like a simple enough job until we get there and MetLife staff is surprisingly unprepared for such a rush of people, we need to register thru application then receive a bracelet with a barcode that gets scanned into a laptop to log our attendance in & out of the stadium, next step is to assign teams & supervisors into 25-30 people for each supervisor, the next scenario will define the entire night as we are escorted into a huge lounge furnished area named the "Chase Club" appropriately named because I would be chasing people through this place all night, as we enter quickly I notice other companies there with their fleets of yellow & red vest signifying what company they belong to, busy bee had these embroidered hats with the busy bee logo, Very Cool!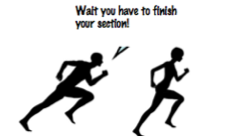 I believe in total there were 10 companies and close to a 1,000 people there, mixing all of these personalities wasn't the greatest idea there were fights angry faces and slanders flying everywhere especially when they started sharing hourly rates amongst each other, guys there were prepared to shovel snow in freezing weather for $8 an hour, some for $12 an hour and so on busy bee had paid their employees a handsome price of $14 an hour so of course I was receiving lots of inquiries for available positions, we were on standby for at least 4 hours before they began to deploy us to sections "Team 25 report to section 210A for assignment" So as the night goes on the weather becomes more frigid and challenging to work through, the snow is not letting up and it Starts to rain and quickly changes the moral of the entire project people begin to breakdown and throw in the towel. MetLife starts calling breaks for individual teams and for Dinner they serve 1 hotdog, 1 bottle of water and a bag of potato chips. I could understand why some of these guys were upset, no hot chocolate no coffee, tempers began to flair and obstinacies took presence but I must commend the guys who stuck it out to the end with no complaints including our supervisors, Julio Watson , Michael Colon, Jorge Jurado, Albert McDuffy & Julian Colon you guys were great couldn't do it without you.

And to top it off we only had one bus that honored the agreement to be on standby and pick us up Julio Watson was influential in helping me with this dilemma and I thank him for that. We stuck it out and we were amongst the last soldiers standing at the top of the morning, hard work always pans out the result of there perseverance had MetLife give us a call and request double the amount of people for our next snow removal day at MetLife, GOOD JOB!
Related articles
NFL: Super Bowl Could Me Moved From Sunday if Weather's Bad
Snowstorm gives MetLife Stadium dress rehearsal