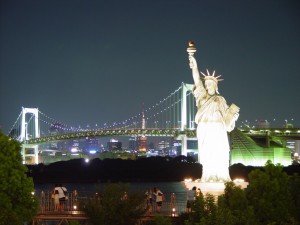 Consider how many commercial offices there are in a city like New York. Now, think about the number of schools in Manhattan alone. You probably stopped counting on your fingers and toes as soon as you got past a city block. There are so many businesses in the metro New York City area that one cleaning service could not handle them all. That is why you see quite a few New York cleaning companies listed online and in the phone book.
If you represent a business or school, this may make it complicated for you to find a school or office cleaning service. It is difficult to know which company is the best, simply based on an advertisement. To do some additional investigation, begin with the Internet. A reputable cleaning company should have a Web site that describes its services. This helps locate companies that deal with business and educational clients.
Once you know what you need, request a cleaning estimate from two or three providers. The estimate should be free and conducted in person. Seeing the facility first-hand enables the representative to know what is involved. Some businesses and schools in Manhattan are very small, while others are multi-floor structures. Viewing the areas to be cleaned results in the most accurate estimate.
It is also important to get the estimate in writing so there are no challenges moving forward if the decision is made to go with a specific service. It is also important to make note if the estimate is the price set in stone or if they can charge more if they run into problems. Some services will put a clause in their estimates to protect themselves against some unforeseen circumstances. However, if this is the case, make sure the additional work is approved before they begin so unwanted and unexpected charges are not found in the final invoice.
Some customers need only basic school or office cleaning. This includes trash disposal, dusting, sweeping or vacuuming floors, and cleaning restrooms. Others require services like window washing and waxed floor polishing. Customers should review the available services and be prepared to explain which are needed according to what schedule.
Keeping New York schools and businesses clean is no easy task. The best companies feature low prices, carry the proper level of licensing and insurance, and can work around the school or work schedule. They perform service with a smile, moving from one high rise and educational institution to the next.